Are Mobile Clinics Transforming Access to Addiction Treatment?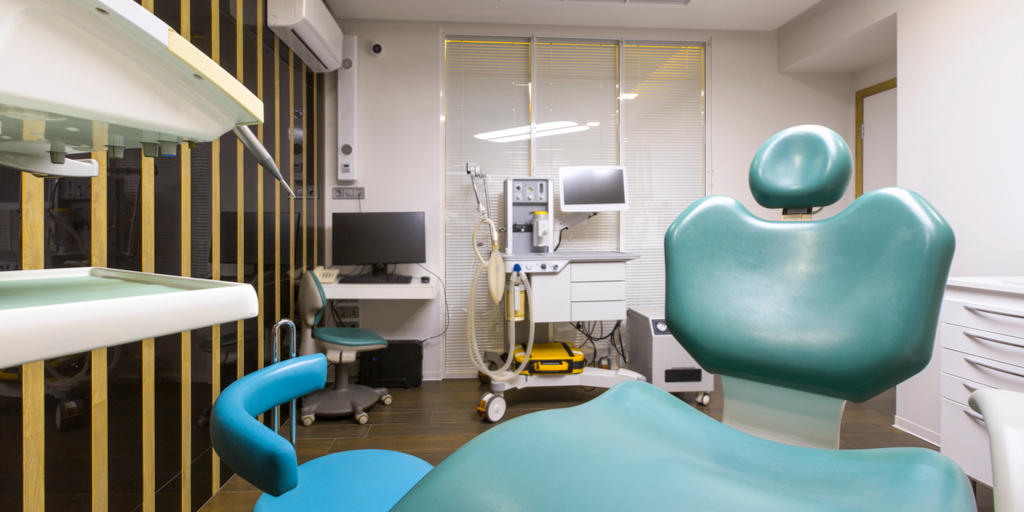 By providing these services through a welcoming one-stop shop, and meeting people where they are, we hope to find a way to more effectively treat people for…substance use disorders.
~ Nora D. Volkow, M.D., NIDA Director

It's an addiction treatment approach that's gaining in popularity: take the clinic to the people, not the people to the clinic.
Increasing the number of operating mobile treatment clinics is a bold new strategy – one that could expand access to care and offer treatment to those who need it most.
How Do Mobile Clinics Enhance Access to Addiction Treatment?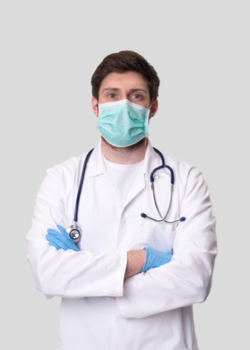 These one-stop shops offer multiple services, such as:
Substance use disorder treatment
Medication to treat opioid addiction
Medication to reverse opioid overdose
HIV testing, treatment, and prevention
Urgent and primary care services
Assistance with social services
Mental health services
Mobile clinics include clinicians, case managers, social workers, and phlebotomists all under one roof. And mobile clinics are where the people who need these services can access them. Unlike many agencies in commercial areas, where people with no transportation can't get to them.
But does it work? Have we found a new and better way to help people struggling with addiction?
One study examined mobile clinics in five US cities to see if the approach improves substance use and HIV outcomes. Another study investigated potential benefits and barriers to mobile clinics, based on feedback from clients and others in the community.
Results from the five-city study aren't due back until 2025. But we can already tell a lot from the feedback researchers have received so far.
5 Reasons People Support Mobile Clinics
1. Caring, Non-Judgmental Healthcare Providers.
Visitors describe the staff of Healthcare on the Spot in Baltimore, as caring, considerate, welcoming, and supportive.
Local residents, including an anonymous 42-year-old woman quoted in the study, seem to have a similar view of the staff:
"They're coming in this neighborhood, so they pretty much know what to expect… Yeah, so I'm thinking they know what to expect, so they'll be a little bit more sympathetic."
2. They Provide Privacy.
Mobile clinics can allow greater privacy than other treatment settings.
"I'd rather walk out and [go to The Spot] than have to get all the way to the hospital. I would probably avoid that because it's just a longer, drawn-out process. This is, I feel, more secluded and—you know what I mean? Just more one-on-one, like not—to go in front of a hospital and everybody's around and stuff."
– 39-year-old female
3. Immediate Access to Treatment.
When someone is ready to seek treatment, the mobile clinics provide easy access. An anonymous 42-year-old woman in the study explains,
"It's there, instead of me having to find someone's phone to use, try to call the healthcare provider, make an appointment, wait for the appointment, remember the appointment, get to the appointment, try to survive while waiting for the appointment. That's a lot. So instant is always better."
4. They Provide Easy Access to Buprenorphine.
Many mobile clinics provide access to low threshold buprenorphine – with no strings attached.
"Show up, get it, and you're gone. As opposed to some spots you've got to go to groups and you've got to do this and you've got to—you know what I mean? It's like no hassle. Maybe carve out a half hour, 45 minutes of your day once a week, take care of the process, and it's over."
– 46-year-old male
5. Mobile Clinics Improve Healthcare Accessibility.
Mobile clinics can reduce barriers to receiving various healthcare services. An anonymous 53-year-old woman quoted in the study points out:
"Some people don't have car fare or nothing…but by being right here, I think it's more convenient…and helpful to the people in the community."
Potential Problems with Mobile Clinics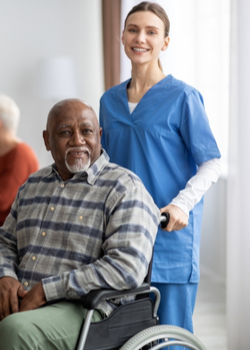 Despite their advantages, researchers have found that mobile clinics are underutilized. There are challenges arising from both implementation and access to addiction treatment.
There are four main challenges when it comes to implementation:
Financial problems
Space and clinic structure
Logistical planning
Risk of fragmented care
Three main barriers tend to keep patients away from mobile clinics:
Lack of awareness: People simply don't realize the clinic exists, or they are misinformed about what services it offers.
Lack of perceived need: Those who are aware of the services feel they don't need them.
Preference for a hospital: Some people have always relied on hospital care and don't want to make a change. As one man put it, "I think I'm just so used to going to the hospital that I would probably just go to the hospital."
Breaking the Barriers to Access to Addiction Treatment
Yes, challenges exist for mobile clinics. But they could be a promising option for addiction treatment.
These clinics can overcome some major barriers such as insurance, appointments, and transportation. And, because they can do that, mobile clinics may play a major role in reaching underserved populations.
If you or someone you love is experiencing a substance use disorder, help is available. Call 800-743-5860 (
Who Answers?) today to speak with a treatment specialist.