Paying for Rehab: Will Medicare or Medicaid Cover Treatment?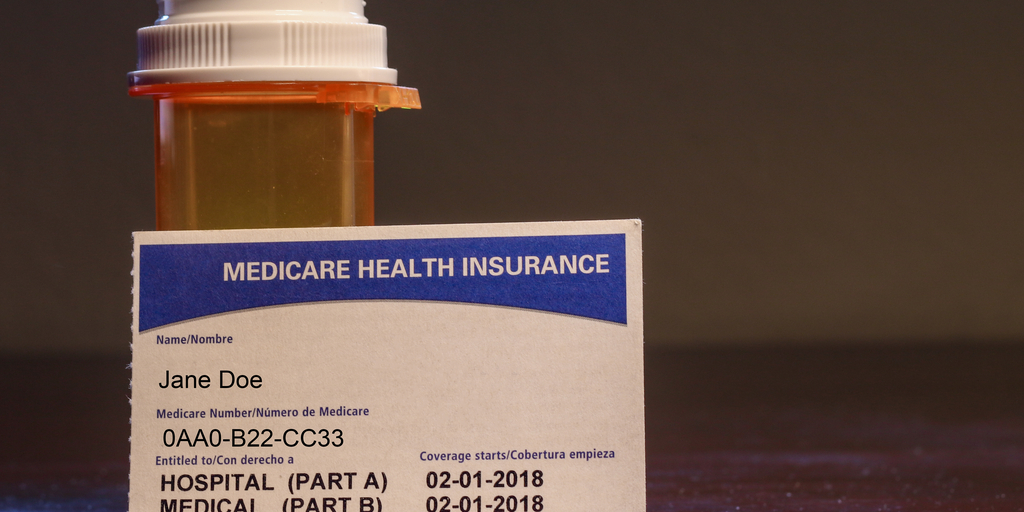 Can Medicare and Medicaid help with paying for rehab? The short answer to this question is yes, there is some coverage under Medicare and Medicaid…but it can get complicated.
So we're going to uncomplicate things for you right here, right now.
I remember being so confused about each program, and it felt like I hit a brick wall. When you're looking for the right treatment facility, the last thing you want is to do a ton of stressful research. Trying to understand your eligibility in the midst of an addiction crisis is exhausting!
I'll start by providing a brief explanation of both insurance programs, how they work, and who is covered. That way you can focus on what's important: finding the addiction treatment you deserve.
What is Medicaid?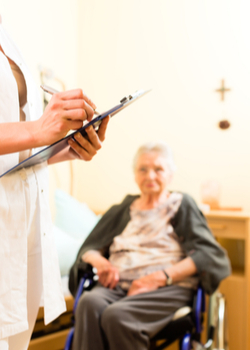 Medicaid is a federally and state funded program that provides healthcare coverage. Medicaid is the largest payer of mental health services in America, accounting for 21 percent of the nation's substance use disorder treatment.
But it hasn't always been this way…
Not too long ago, health insurance providers actively denied addiction treatment, while covering the cost of care for many other chronic conditions. That's why The Mental Health Parity and Addiction Equity Act was passed. These acts legally ensure Americans with mental health and substance use disorders aren't discriminated against for behavioral health treatments.
In order to get coverage under Medicaid, you'll need to meet certain requirements. The important thing to keep in mind is that Medicaid can help with paying for rehab. But the extent of Medicaid coverage depends on your unique circumstances.
Who Qualifies for Medicaid Coverage?
Typically, Medicaid eligibility is based on financial and other eligibility requirements.
Medicaid generally provides coverage for:
Older adults (over the age of 65)
People with disabilities
Children
Pregnant women
Parents and/or caretakers of children
Those who need nursing home care, long-term care, and home health care services
In terms of income, coverage for Medicaid is based on your modified adjusted gross income (otherwise known as MAGI). MAGI is essentially your adjusted gross income (income minus tax allowances and personal exemptions and deductions), any untaxed foreign income, non-taxable Social Security benefits, and tax-exempt interest. You can access a simple MAGI calculator here.
Generally speaking, if you qualify for Medicaid, you'll also qualify for Medicare. Cost of care is generally covered by Medicare first, then Medicaid.
People who are considered low income or belong to certain groups tend to qualify for Medicaid.
Does Medicaid Cover Addiction Treatment?
You can expect Medicaid to cover part of your addiction treatment costs in most states. However, the extent of coverage depends on whether you have other forms of health insurance and state requirements.
Most treatment centers now accept Medicaid, with little to no co-pay.
Coverage typically includes:
Intervention
Screenings and assessments
Inpatient and outpatient programs, including residential programs, partial hospitalization, and detoxification
Mental health services
Medication-assisted treatment, including: methadone, buprenorphine, and naltrexone
Addiction counseling and therapy for individuals and families
Outpatient visits
Activity-based therapies
Lab tests
Most states cover a range of addiction treatment services. Just be sure to verify your coverage and confirm how much (if any) you'll have to pay out-of-pocket for treatment.
What is Medicare?
Medicare is available to people over the age of 65 or those who experience disabilities. You may be expected to pay a monthly premium for Medicare, which is based on your income. There are two types of Medicare: original Medicare (Part A, B, and D) and the Medicare Advantage Plan (Part C).
Does Medicare Help with Paying for Rehab?
In terms of paying for rehab, Medicare may cover the costs of both inpatient and outpatient programs.
There are four parts of Medicare coverage:
Part A: Covers hospital stays, including inpatient treatment for up to 60 days
Part B: Covers outpatient care at up to 80 percent, including therapy, medication, mental health disorders and co-occurring conditions like PTSD and substance use disorder
Part C: This is essentially Medicare-approved private insurance for folks who want more extensive benefits than they would get with Medicare alone. It's known as the Medicare Advantage Plan. Coverage includes prescriptions, hearing, vision, dental. Members can apply for four different options under the Medicare Advantage plan:

Medicare SNPs: For people with a specific disease or condition, including addiction
Medicare HMO: Covers in-network coverage, but medication coverage may vary
Medicare PFFS: Offered by private insurers and they determine what is covered and how much you pay for healthcare services
Medicare PPO: Provides a network of healthcare providers both in and out of network

Part D: Covers medication, such as medication-assisted treatments like those used to treat opioid use disorder (buprenorphine, naltrexone, and methadone).
It's possible that you can qualify for Medicare and Medicaid, particularly if you are over the age of 65, if you are considered low income, or if you have a disability. Keep in mind, however, each state has different eligibility requirements.
How to Verify Coverage for Medicaid
There is a specific application process when you apply for Medicaid, but it differs slightly from state to state. In some states, the Medicaid office may be referred to by a different name, like the Department of Health, the Department of Social Services, or the Department of Insurance (among other names).
While the best way to verify coverage is to contact your state's office, here's a step-by-step guide for what you need to do:
Find out the name of your local Medicaid office, then contact them to find out how they receive applications. Some offices require in person applications, while other states accept applications online, by mail, by telephone, through a local health center, or via a community organization.
Before sending in your application, you need to have some specific documents ready. The Medicaid office may ask for any of these documents:

Proof of U.S. citizenship or other lawful residence, such as a driving license, passport, green card, birth certificate, employment authorization card
Proof of date of birth, such as a birth certificate or driver's license
Proof of income, such as paycheck stubs, Social Security income, or retirement benefits
Proof of financial resources, like bank statements, life insurance policies, and any other financial assets
Proof of residence, such as a lease agreement, rent receipt, statement from a landlord, or deed to your home
Insurance cards for any other health insurance you currently hold (including Medicare)
It's important to note that Medicaid coverage is available regardless of citizenship status, pregnancy, or if you require emergency treatment for a medical condition. You simply need to provide a doctor's note to certify a medical condition requiring treatment.
How to Sign up for Medicare
You can sign up for Medicare via the Medicare website within three months of your 65th birthday or if you have a disability. You must sign up during what's called a "general enrollment" period, which runs from January 1 to March 31 every year.
However, there is a special enrollment period. It can extend the enrollment period up to eight months under certain circumstances, such as having coverage under a group health plan, if your spouse has a health insurance plan that covers you.
The Pitfalls of Using Medicare or Medicaid When Paying for Rehab
There is no doubt that Medicare and Medicaid can increase accessibility when it comes to paying for rehab. But there are also a number of qualifications you'll need to meet in order to qualify:
You must be eligible
Your doctor must determine addiction treatment is medically necessary
Government programs generally cover up to 80 percent of the total cost of treatment
Some treatment providers may not take Medicare and/or Medicaid
Medicare will only cover inpatient addiction treatment for a duration of 60 days
Call the Treatment Center to Ask About Paying for Rehab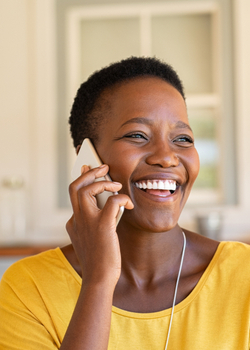 Along with determining your eligibility for coverage, it'll be important for you to find a rehab that accepts Medicare or Medicaid. Use the Rehabs.com directory to search the nation's best treatment facilities, make a short list of rehabs that provide the services you need, then call the treatment center to ask if they accept Medicare or Medicaid.
Yes, Medicare and Medicaid are certainly valid options to help you pay for rehab…you just have to do a little bit of pre-planning and know what to look for.
Ready to talk to a treatment specialist? Contact us today at 800-743-5860 (
Who Answers?) to learn about flexible treatment programs for drug and alcohol addiction.