Funding for Overdose Prevention and Addiction Treatment Programs, HHS Announces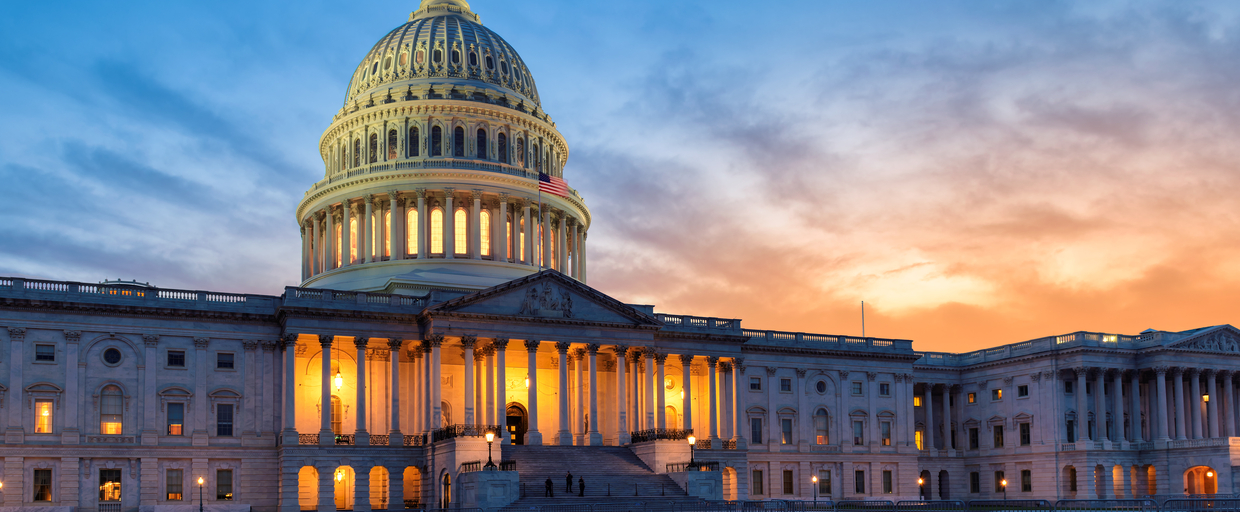 From 1999 to 2019, the rate of overdose deaths increased by over 250 percent. Deaths from synthetic opioids, such as fentanyl, increased 50-fold over this same period.
Remember, the opioid crisis was an epidemic even before the world grappled with COVID-19.
From April 2020 to April 2021, the first year of the pandemic, more than 100,000 individuals in the U.S. died from a drug overdose — the highest annual death rate.
"Each day, we're losing enough people to fill a Boeing 757 passenger jet," Dr. Rahul Gupta, who directs the Office of National Drug Control Policy, told reporters in December.
Now, two initiatives included in the American Rescue Plan, which involves $25.6 million in grants, will try to combat the worsening opioid crisis.
Failed Overdose Prevention Policies During COVID-19 Lockdown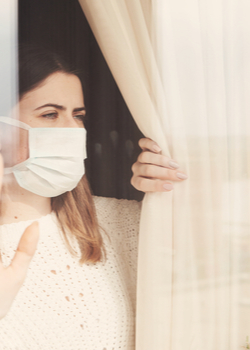 When the U.S. went into lockdown once the pandemic began, many individuals were quickly cut off from their recovery resources. This included access to medication-assisted treatment (MAT) to treat opioid dependency.
MAT is a harm reduction treatment approach that utilizes medications, such as Suboxone and methadone, to alleviate opioid cravings. Unfortunately, access to these programs became problematic for many.
Some programs did adapt to the lockdown. Telemedicine and take-home medication regimens became options for many — but not for everyone.
Some individuals in MAT found telemedicine (versus in-person counseling) ineffective and impersonal. Others had a hard time adjusting to the schedules of take-home medications.
For many in recovery, a dependable schedule can be vital to day-to-day stability. As the pandemic upended everyone's life, some in recovery found adjusting to changing treatment schedules difficult.
Isolation can also be a devastating situation for those struggling with substance use.
Another compounding issue was the distribution — or lack thereof — of naloxone. Naloxone is an effective overdose prevention medication. The opioid agonist reverses the physical effects of opioids and stimulates breathing. Many deaths associated with opioid overdoses involve respiratory depression, or slow and ineffective breathing.
Naloxone became harder to access during the pandemic. With the rise of fentanyl overdoses, naloxone has been one of the best tools to combat powerful (and often deadly) synthetic opioids, which continue to fuel death tolls.
 Implementing an Effective Overdose Prevention Strategy
 "Every five minutes someone in our nation dies from an overdose. This is unacceptable," said Xavier Becerra, Secretary of Health and Human Services. "At HHS, we are committed to addressing the overdose crisis, and one of the ways we're doing this is by expanding access to medication-assisted treatment and other effective, evidence-based prevention and intervention strategies."
At President Biden's recent State of the Union Address, he announced the need for new approaches and additional resources to combat the opioid epidemic. The initiatives introduced a total $25.6 million through two main grants:
Strategic Prevention Framework for Prescription Drugs (SPF Rx) provides $3 million in funds to combat overprescribing, counterfeit online prescriptions, and medication sharing. The funds will be shared over 5 years among up to 6 grantees.
Medication-Assisted Treatment – Prescription Drug and Opioid Addiction (MAT-PDOA) provides $22.6 million for up to 30 grantees. The initiative will focus solely on expanding access to opioid use disorder medication (MOUD), such as naloxone, Suboxone, and methadone.
Overall, the initiatives expand on the Access to Emergency Opioid Antagonist Act, which includes:
Making naloxone available over the counter
Expanding syringe exchange services
Allowing states to purchase fentanyl test trips
Overdose Prevention Strategy and Federal Spending
The recently announced $25.6 million grant is part of the overall 2022 Health and Human Services budget that focuses on the department's Overdose Prevention Strategy. Focusing on mental and behavioral health infrastructure, this $11.2 billion proposed budget is a 54 percent increase from last year's budget.
The Overdose Prevention Strategy features 4 main approaches to reducing the number of overdose deaths:
Primary Prevention focuses on strategic prevention and intervention among high-risk individuals and populations. The Strategic Prevention Framework for Prescription Drugs grant focuses almost solely on primary prevention.
Evidence-Based Treatment includes reducing barriers to quality treatment among individuals seeking professional help. This also addresses cultural barriers to treatment and studies the efficacy of various treatment approaches.
Harm Reduction is the main focus of the Medication-Assisted Treatment – Prescription Drug and Opioid Addiction grant. This includes expanding access to opioid use disorder medications, needle exchanges, fentanyl testing strips, and other harm reduction measures.
Recovery Support involves ensuring individuals have access to ongoing recovery support services once they've completed treatment. This part of the Overdose Prevention Strategy includes improving housing and employment support for those in recovery.
Learning from Past Mistakes and Deadly Consequences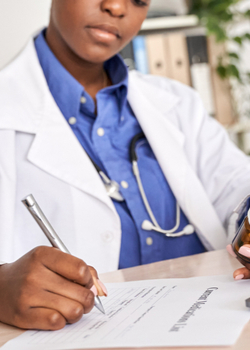 In 2017, the Presidential Commission on Combatting Drug Addiction and the Opioid Crisis issued 56 recommendations to combat the increasing overdose deaths in the U.S. According to those involved, these recommendations were largely ignored by the administration.
"If we don't stop the pipeline into substance use, if we don't promote prevention, we are going to have an open-ended catastrophe that goes on for generations," Harvard Medical School's Bertha Madras, who worked on the commission, warned.
"We can't treat our way out of this. We can't arrest our way out of this. We can't prevent our way out of this. We have to do all three," Madras said. "We need a balanced policy to reduce supply and reduce demand."
Needless to say, the consequences of ignoring policy recommendations are reflected by the 2020 death toll of drug overdoses. However, this latest HHS grant by the current administration may be a bold step in the right direction.
Some critics contend that harm reduction measures are not the key to combating drug addiction. This is correct. Harm reduction addresses the needs of those already struggling with addiction.
However, harm reduction measures may supply the best available tools for overdose prevention.
Ready to talk to a treatment specialist? Contact us today at 800-743-5860 (
Who Answers?) to learn about our flexible treatment programs for drug and alcohol addiction.