How to Pay for Addiction Treatment?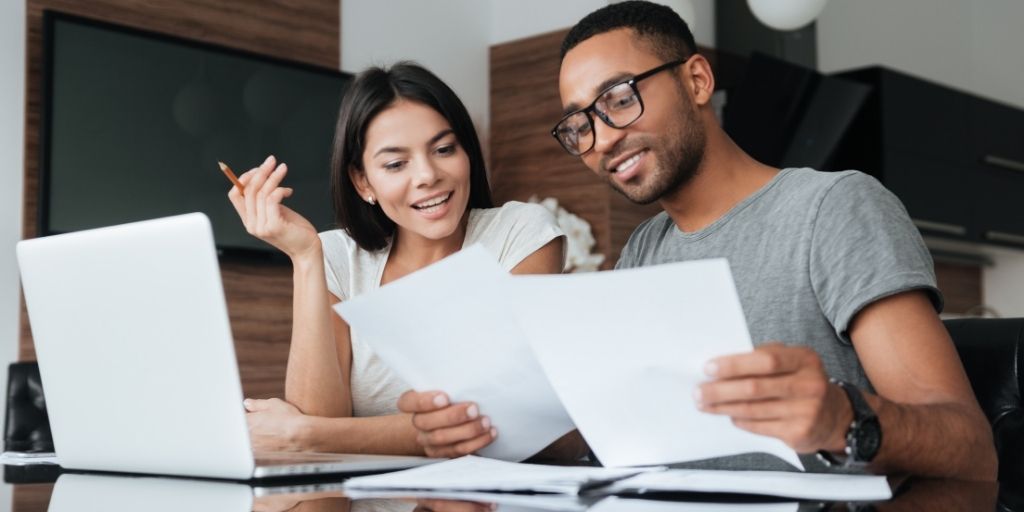 Deciding to go to rehab is a really positive step. But thinking about paying for addiction treatment can be stressful. Finances can cause you to think help is prohibitive, but the cost isn't a barrier to life-saving treatment — no matter your socioeconomic status.
We've explored the different options for treatment. This includes the various ways you can pay for rehab. And the overall benefits of investing in your health, well-being, and life in some circumstances.
What is Involved in Addiction Treatment?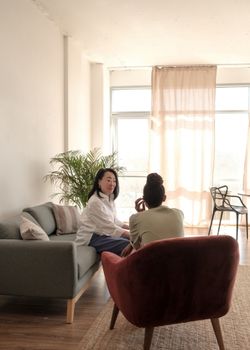 Addiction treatment is an umbrella term to describe a range of treatments for substance use disorders. Usually, when we think of treatment, we think of an inpatient treatment center. But inpatient centers aren't the only option available.
Treatment options include:
Outpatient Addiction Treatment
This is a program that you attend several times a week while living at home. Attendance is usually on evenings or weekends to accommodate school, work, or familial commitments. But each facility will have different expectations with varying frequencies of group attendance, depending on your particular care plan.
Typically, an outpatient facility is one of the following:
Health clinic
Hospital clinic
Program facility
Local health department
These programs typically staff onsite counselors who'll help to develop a personalized treatment plan for you after an initial intake assessment.
You can attend outpatient addiction treatment several times a week while at home. This is a great option if you have work or school commitments.
Intensive Outpatient Programs
These specialized programs require a person to attend 9 to 20 hours of treatment per week. The treatment length can last anywhere from two months to a year.
This type of program is best suited for those who have a:
Strong family support system
Stable home environment
Reliable access to transportation
Willingness to attend regular treatment sessions
Inpatient Treatment Programs
This involves a 30-, 60-, or 90-day stay, but it can sometimes be longer depending on the severity of the addiction. You stay at a facility staffed with nurses, doctors, techs, and psychologists or counselors. The facility may be a hospital or medical clinic.
Inpatient is typically a 30-, 60-, or 90-day stay at a hospital or medical clinic. You'll have 24-hour access to care while there.
Some inpatient programs also provide detoxification services.
Partial Hospitalization Program
This treatment option involves staying at a clinic or hospital for 4 to 8 hours per day. You return home at the end of the day. These programs last around 3 months.
This level of treatment is best suited for those with a stable and supportive home environment.
Residential Programs
These programs provide a sober living environment with treatment services. Stays can be anywhere from a month to a year or longer. These programs have various phases of treatment to assist the person in establishing and maintaining recovery.
These types of programs are great for people who don't have stable living or employment and/or limited social support.
Detox Programs
This treatment program is for people on the acute end of the substance use disorder spectrum.
These programs are typically medically supervised to ensure the safety of the individual. People with severe alcohol use disorder or a dependency on benzodiazepines will want to detox, as it's life-threatening to stop cold turkey from alcohol or benzodiazepine.
It can be dangerous to stop taking these medications. This is why it is generally advised that a person who has taken these substances for a prolonged period attend a detoxification program.
The Cost-Benefit Analysis of Addiction Treatment
While there may be an upfront cost of seeking professional help for your addiction, the benefits far outweigh that expense. Also, you have options to find something that's viable for you or your family.
Remember, cost is only one (and a less important) consideration. A few benefits of seeking professional help for substance use disorders include:
Significant improvement in your quality of life
Saving money you would've otherwise spent on drugs and alcohol
Accruing more paid time off at work because you aren't calling in sick
Performing better at your job and/or keeping your job
Improving your relationships with loved ones
How Much Does Rehab Cost?
As frustrating as this "answer" sounds, there truly isn't a set dollar amount that adequately answers this question. And that's because the cost of addiction treatment can vary greatly. It depends on the level of care needed and the type of program you attend.
There are, however, a few considerations that can help you determine the general cost of an addiction treatment program.
Those include factors include:
Whether or not you have health insurance
The type of insurance you have
The availability of treatment under the Affordable Health Care Act (ACA)
State and federal programs under Medicare and Medicaid
The availability of private funds
How to Pay for Addiction Treatment Program
The main financial options to pay for addiction treatment include:
Health insurance
Medicare/Medicaid
Finance and private pay
State financed health insurance (Obamacare/The Affordable Health Care Act)
Federal Military insurance
Sliding scale fees at non-profit facilities
Does My Insurance Cover Rehab?
The short answer is that it depends on the type of insurance and the plan you have, as well as your location.
Generally speaking, most insurers do offer mental and behavioral health coverage. The amount of coverage can vary. Bear in mind that some insurers may first want you to meet your deductible.
Some main insurers that cover (in varying degrees) addiction treatment include:
Is Addiction Treatment Covered Under ObamaCare?
The Affordable Care Act allows people to get insurance despite preexisting conditions — like a substance use disorder.
Under the ACA, there are addiction and mental health benefits that provide for treatment at a coverage rate of 60 to 90 percent depending on the tier of plan you have. For example, Platinum plans cover addiction treatment 90 percent, whereas Bronze plans cover 60 percent.
Do Medicare and Medicaid Pay for Addiction Treatment?
The short answer is yes, but it depends on your demographics. Medicare and Medicaid cover addiction treatment for certain demographics.
For Medicaid, the following groups are covered:
Over the age of 65 or under 19-years old
Parents or pregnant
Low-income individuals and families
Medicare, on the other hand, covers the following groups:
Over the age of 65
The disabled
Pay for Addiction Treatment on a Sliding Scale
Some treatment facilities and non-profits offer sliding scale payments. This means you pay what you can afford to pay, based on your monthly income. This is a great option for anyone in a lower income bracket or those who might be facing financial difficulties.
Sliding scale payments allow you to pay what you can afford to pay, based on your monthly income.
The main benefit of sliding scale programs is that everyone receives the same level of care regardless of their income level. If you want to find these options, ask the treatment facility if they have a sliding scale or scholarship option. Or, research a non-profit treatment center in your area.
What Are the Out-of-Pocket Options for Rehab?
Some people with access to funds use credit cards (using a zero percent balance transfer option) or access savings to pay for treatment. Also, there are no or low interest credit card venders who specialize in providing financial assistance for those seeking treatment.
Are There Any Government or SAMHSA Grants?
In addition to Medicare or Medicaid coverage, there are some state and federal funding options available, depending on where you live. There are also state-run and federally funded addiction treatment programs.
You may be able to access inpatient, outpatient, and aftercare services usually through your local health department. These government programs typically consider your eligibility based on numerous factors.
The Substance Abuse and Mental Health Services Administration (SAMHSA) also offers grants. Specifically, the Substance Abuse Prevention and Treatment Block Grant. This provides technical assistance to all 50 states. Each state must apply for a block grant to provide treatment for substance use disorders and promote public health. The recent American Rescue Plan is giving funds to help people through this current uptick in behavioral and mental health concerns. You'd be surprised at the amount of support currently available.
Federal Military Insurance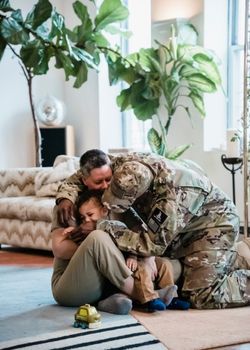 Military insurance (TRICARE) offers insurance coverage to military veterans and their families and covers mental health disorders like substance use disorders. Typically, TRICARE will cover:
Inpatient treatment programs
Detox
Outpatient programs
Intervention programs
Residential treatment
Family services
Partial hospitalization
Call 800-743-5860 (
Who Answers?) today to speak with a specialist who can talk with you about treatment options.
Images Courtesy of Canva.