A Free Addiction Resource To Help Those Suffering With Addiction
Because nothing should stand in the way of your recovery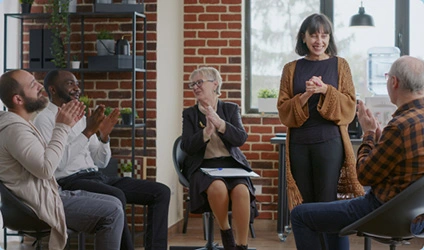 If you or someone you love is suffering from substance abuse, help is available.
800-743-5860
Who Answers?
Types Of Addiction Treatment Programs
Many different types of drug and alcohol treatment programs are available, including inpatient, outpatient, holistic, luxury, executive, and demographic-specific, such as LGBTQ+ rehab. No matter your situation, addiction, or needs, there's a rehab that's right for you.
Select A State To Find A Rehab Treatment Center
Where do calls go?
Calls to numbers on a specific treatment center listing will be routed to that treatment center. Calls to any general helpline (non-facility specific 1-8XX numbers) could be forwarded to SAMHSA or a verified treatment provider. Calls are routed based on availability and geographic location.
The Rehabs.org helpline is free, private, and confidential. There is no obligation to enter treatment. In some cases, Rehabs.org could charge a small cost per call, to a licensed treatment center, a paid advertiser, this allows Rehabs.org to offer free resources and information to those in need. We do not receive any commission or fee that is dependent upon which treatment provider a caller chooses.