A Free Addiction Resource To Help Those Suffering With Addiction
Because nothing should stand in the way of your recovery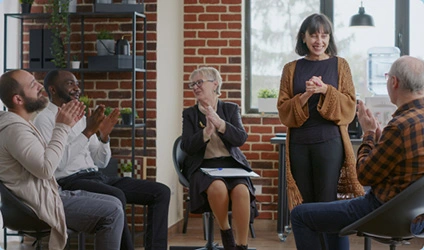 If you or someone you love is experiencing a substance use disorder, help is available.
800-662-HELP (4357)
Who Answers?
Types Of Addiction Treatment Programs
Many different types of drug and alcohol treatment programs are available, including inpatient, outpatient, holistic, luxury, executive, and demographic-specific, such as LGBTQ+ rehab. No matter your situation, addiction, or needs, there's a rehab that's right for you.
Select A State To Find A Rehab Treatment Center
Where do calls go?
Calls to numbers on a specific treatment center listing will be routed to that treatment center. Additional calls will also be forwarded and returned by a quality treatment center within the USA.
Calls to any general helpline (non-facility specific 1-8XX numbers) for your visit will be answered by Boca Recovery Center, Daylight Recovery Center or another licensed drug and alcohol rehab facility, a paid advertiser on Rehabs.org.
All calls are private and confidential.