How I Qualified for a Drug Rehab Scholarship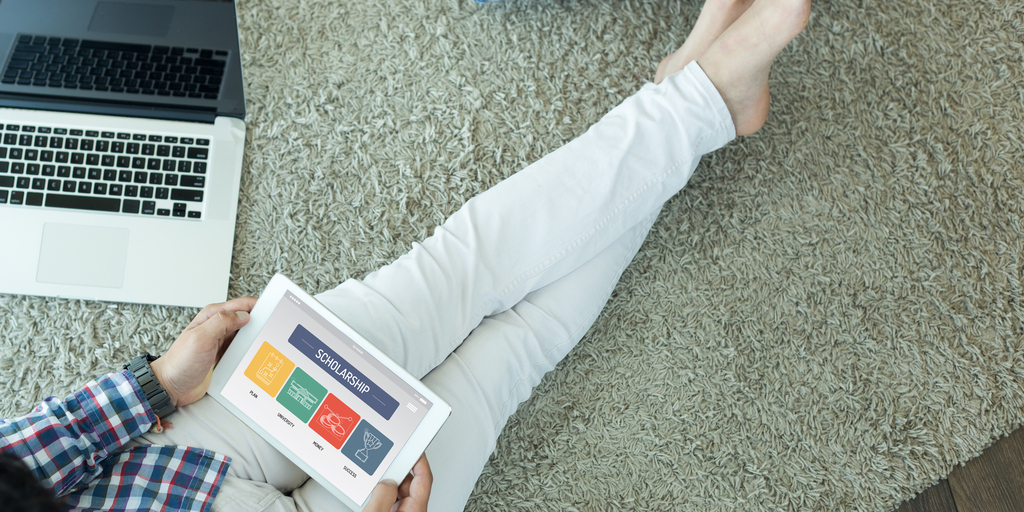 I'll never forget the sheer desperation I felt at the end of my addiction. I knew I needed help, but I couldn't afford to pay for rehab. I lost my job, and I was completely broke. I thought my situation was hopeless.
If I sank much into my addiction, I knew I'd be dead. But I didn't know where to turn. I drank all day, every day. Even my friends were sick of my addiction. I wanted to stop, but I couldn't.
I still don't know if there's a "Higher Power," but I was desperate enough to get on my knees and ask the universe for help.
Whether my prayers were answered or the Internet's algorithm stepped in, I found the answer I needed:
Treatment may be accessible through a rehab scholarship.
What is a Rehab Scholarship?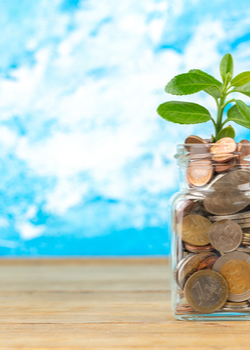 A scholarship provides part or all of the funding for addiction treatment services. And when I started searching for scholarships, I found out some important facts:
Scholarships can be used with private insurance, Medicare, and Medicaid.
Scholarships cover a range of treatments (see the section below, What Do Scholarships Cover?), but they don't cover what's considered "luxury" treatment, which may include massages and acupuncture.
They are available through both non-profits and private treatment centers.
Individuals eligible for scholarships include:

People unable to seek funding elsewhere
Individuals not covered under Medicare and Medicaid (although scholarships can be used alongside this coverage)
Underinsured people
Individuals with co-existing conditions, such as a mental health concern
People committed to completing the program

Scholarships are fairly easy to apply for. Do your research and apply for multiple scholarships. Remember, scholarships are in high demand.
What Do Rehab Scholarships Cover?
Scholarships are generally awarded by non-profit organizations, along with outpatient and inpatient treatment centers. Depending on the applicant's financial needs, a scholarship could cover a significant portion of your out-of-pocket costs.
Since the cost of inpatient treatment is usually more expensive — usually anywhere from $3,000 to $20,000 — an inpatient facility may provide more financial assistance than outpatient treatment centers. And specific treatments covered by the funds from scholarships will vary by the treatment program.
Scholarships generally do not cover treatments that are optional or considered luxury, which may include acupuncture, massage therapy, fitness training, spa treatments, salon services, etc.
4 Important Considerations For a Rehab Scholarship
Before I share my experience applying for a treatment scholarship, there are four important considerations to keep in mind:
Rehab scholarships are generally need-based. Essentially, they are only offered to people with absolutely no other alternative — no insurance, no credit, and no resources or assets.
Treatment centers offer a limited number of scholarships. Most rehabs set aside a certain portion of their income to offer scholarships every year. If that money has not already been used up, and if you qualify, you may be in luck.
The facility may offer some financial assistance. For example, if your insurance covers 75 percent of the treatment's cost, the rehab facility may be willing to pick up the other 25 percent.
Not all rehab programs offer scholarships. You'll need to do your homework by calling multiple treatment centers and researching online.
Other financial options include a sliding-scale payment plan. These plans are designed for people unable to pay the full costs of treatment. They're often referred to as "income-based" payment plans.
How to Apply for a Rehab Scholarship
I'm always interested in hearing about another person's personal experience when making major life choices. And addiction treatment is certainly one of those major life choices, right? It's a major investment in yourself – and your life!
With that said, here's how I applied for (a lot of) addiction treatment scholarships and was lucky enough to earn one:
I Started with Research

Search the scholarship website 10,000 Beds. The organization has awarded millions of dollars in treatment scholarships over the past eight years. You can apply online on the first Monday of the month from March to November.

Please note that you must meet the following criteria:

You're ready to commit to at least 30 days of residential treatment.
You don't have the resources to cover the costs of treatment.
You need treatment for substance use disorder.
You've exhausted all other options.

Research private rehabs, then call them and ask if they have scholarships available. This may involve calling a lot of treatment centers in your area. Be prepared with a set of questions, including:

 How much of the treatment is covered (partial or full-funding)?
How many scholarships are available?
When will you receive an answer to your application?
If partially funded, what other financing options are available?
If they don't offer scholarships, do they know of other treatment centers that do?

Ask for scholarship information from local recovery community organizations and other community resources, such as churches, social workers, and charity organizations.

Apply Apply Apply: Because of the high demand, you'll need to apply for multiple addiction treatment scholarships.
Follow-up After Applying: Treatment centers may receive hundreds of scholarship applications. After around 30 days or so, call them to make sure they received your application. Ask the facility when you may receive an answer.
Be Ready: When a bed opens up and they have a spot for you, the call could come at any moment. You need to be ready to go when that call comes. Have a bag packed. Be ready to tell your close friends, family, and employer.
Don't Give Up: There are other options available if you can't find a scholarship.
If You Can't Find a Rehab Scholarship…
While there are certainly a lot of scholarships available, demand is still enormously higher than the supply for this type of financial assistance. If you're unable to secure a scholarship, it isn't the end of the road. Please don't give up.
Consider these options:
Some state-run facilities offer free treatment. But these treatment facilities are generally smaller with limited space for clients.
You may qualify for coverage under Medicare or Medicaid. Check out our recent blog, Paying for Rehab: Will Medicare and Medicaid Cover Treatment?
Grants are available in every state via Substance Abuse Prevention and Treatment Block Grants, which cover the cost of treatment. You can find out more by visiting the website GrantWatch.
Many rehabs have financing options available. That means you may be able to pay for treatment over a period of time. All those treatment centers you called earlier asking about scholarships? Call them back and ask if they have financing options available. Don't give up until you get the answers you need.
A Note On Recovery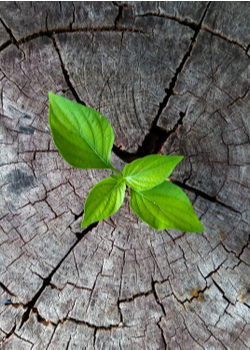 While I was lucky enough to get a scholarship, I've got to be real with you: I applied for 38 different scholarships and got one acceptance letter.
I literally spent days on my phone and computer. And it was beyond stressful to keep calling over and over again, asking questions and trying to find someone else I could speak to about financial help. It was like having a full-time job! But the effort I put into finding a treatment scholarship was worth every second.
At the end of the day, it was that one single rehab scholarship that saved my life. There's no way I could have afforded to go to treatment otherwise. I spent 60 days in rehab before I came home with a brand new outlook and a mindset committed to my recovery. That was five years ago, and I haven't used (or wanted to use) since I finished treatment.
If I could give myself one piece of advice back then — back when I could feel myself getting discouraged and my addiction tried its very best to convince me there was no hope — here's what it would be:
Do not give up. Keep calling, applying, asking for advice, reapplying, and researching. You're worthy of treatment, and you deserve a life of recovery. You've made it this far…hang in there just a little longer and your life will improve in ways you can't yet imagine.
For information about treatment options for you or a loved one, get help at 800-419-2740 (
Who Answers?) today.