CIGNA Insurance accepted by Drug and Alcohol Rehabs
Making the choice to enter into an Drug and Alcohol Addiction Rehab can be scary. Most do not know what to expect, how their mind and body will handle withdrawal. When contacting a Drug and Alcohol Addiction Rehab the addict will be assured that they can do this and it is the best thing for them. They will be asked to give some information including insurance. The last thing they have on their minds at this point is "Does my insurance cover Rahab?" this is where the representative takes over by contacting the insurance company to ensure that they are covered. With CIGNA health Insurance the addict can receive the treatment they need without worrying how it will be paid for.
About CIGNA Health Insurance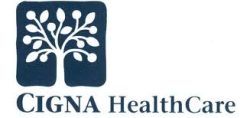 CIGNA is one of the largest health service organizations in the United States with over 60 million customers. CIGNA is a global health service organization that  provides members with medical, dental, behavioral health, pharmacy and vision care benefits,  as well as other related products and services. CIGNA is offered by employers and other groups in the United States. CIGNA's mission is to help the people they serve improve their health, wellbeing and sense of security. Being such a large health insurance company it is expected to cover the cost of drug and alcohol rehab stays, as well as to be accepted by the rehab. Under the behavioral health services is where the details of the rehab program policy.