Harm Reduction Vending Machines Hit New York City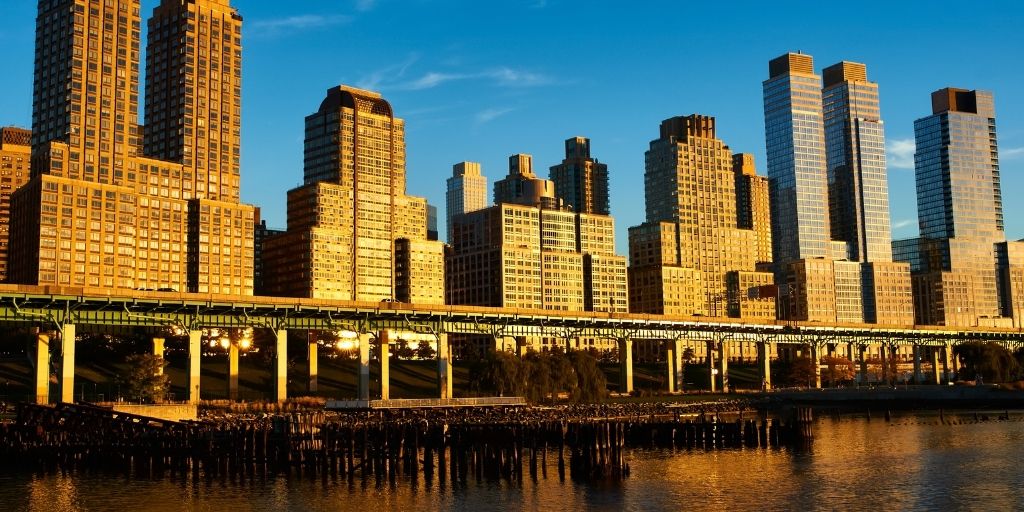 Health officials in New York City will soon install 10 "public health vending machines" to help combat drug overdoses. Considered a harm reduction measure, the vending machines will dispense naloxone—an effective anti-overdose medication—and clean syringes. They will also provide essential toiletries and safe-sex kits.
The 10 vending machines will be disbursed through neighborhoods in all five boroughs, with strategic placement in areas plagued by overdose cases.
"Every four hours there's an overdose here," Michael McRae, deputy commissioner of the city's health department, said. "This is something that doesn't allow for people to die every hour."
This initiative reflects increasing acceptance—among both clinicians and health officials–of harm reduction approaches. "This is really about expanding access to health and wellness services," Dr. McRae added.
What is the Goal of a Harm Reduction Approach?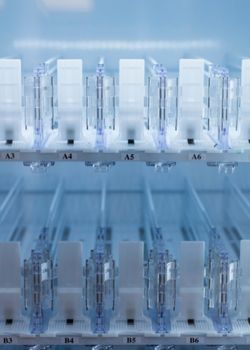 The National Harm Reduction Coalition defines harm reduction as "a set of practical strategies and ideas aimed at reducing negative consequences associated with drug use."
Needle exchange programs and naloxone through community-based organizations are both examples of harm reduction measures. And the National Harm Reduction Coalition describes the Stages of Change goals of harm reduction as follows:
Health and Dignity: The quality of individual and community life through harm reduction services.
Participant Centered Services: Nonjudgmental and non-coercive provisions of services and resources.
Participant Involvement: A real voice for individuals and communities in the creation of programs and policies.
Participant Autonomy: A belief that participants are the primary agents of change.
Sociocultural Factors: A recognition that social inequalities affect a person's capacity to receive treatment.
Pragmatism and Realism: Not an attempt to minimize or ignore the danger associated with drug use.
The Goals of NYC's Naloxone Vending Machine Plan
According to the Centers for Disease Control and Prevention, the U.S. topped 100,000 overdose deaths in 2021. This was a 28.5 percent increase in overdose deaths during 2020. The main goal of the vending machine plan is to save lives by offering both sterile syringes and naloxone for free.
New York City's most notable harm reduction measure is its needle exchange programs. In general, these syringe services programs (SSP) typical provide both services and supplies:
Sterile needles and syringes
A safe place for needle disposal
Referrals to substance use disorder treatment programs
Education about overdose prevention and safer injection practices
Screenings for sexually transmitted diseases
Hepatitis vaccinations
Abscess and wound care
Referrals to community-based medical, mental, social services
The CDC states that individuals who use an SSP while in active addiction are 5 times more likely to enter treatment than someone who doesn't use an SSP.
While states have increasingly accepted needle exchanges as an effective strategy, the programs do have their limitations. For example, individuals may be wary to participate in an organized needle exchange program. They may also be hesitant to speak to a pharmacist face-to-face to receive naloxone.
Vending machines provide harm reduction supplies in complete anonymity. They also offer these services 24/7, while community-based programs and pharmacies are closed. Harm reduction programs are designed to meet someone where they are in their addiction.
The vending machines embody this approach to care in its simple implementation. Day or night, a person can access these harm reduction services.
Along with saving lives and mitigating the spread of disease, New York City's $730,000 vending machine program may also save the city money. The machines can both reduce the cost of hospitalizations and the cost of staffing community clinics or needle exchanges.
Vending Machine Naloxone as a Harm Reduction Measure
Overall, the main goal of New York City's vending machine program is to reduce the number of overdoses in the city. Mirroring the rest of the U.S., New York City recorded 2,062 overdose deaths in 2020. That's 500 more overdose deaths than the previous year.
Naloxone reverses an opioid overdose by blocking the effects of the drug and restoring breathing. It typically takes between 2 and 3 minutes for naloxone to work. If the person does not wake up after 3 minutes, the bystander should administer another dose of naloxone.
A nationwide study revealed that opioid overdose deaths decreased by approximately 14 percent in states that enacted laws that provided easier access to naloxone.
Needle exchange vending machines have been commonly used in Europe and Asia for years with positive outcomes. However, these machines only dispense clean needles. Vending machines distributing naloxone are—so far—an American innovation.
Vending machines with naloxone are beginning to pop up throughout the U.S. In February, Philadelphia installed a naloxone vending machine in a public library. In January, the Clark Memorial Health hospital of Jeffersonville, Indiana placed a vending machine outside. The vending machine will be one of 19 naloxone-distributing machines installed throughout Indiana in 2022.
Naloxone, also known as Narcan, is already available for free through many pharmacies. But as previously stated, some individuals may be hesitant to receive naloxone through a pharmacy or community clinic.
The Politics and Future of Harm Reduction Services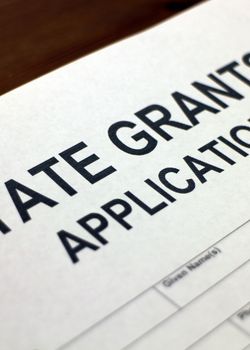 Harm reduction approaches can be a controversial topic in the recovery industry. Some clinicians and treatment providers contend that abstinence is the only solution to problematic substance use. Others believe that these methods are a matter of public health, as well as a viable treatment approach.
Regardless, harm reduction measures have quickly become more accepted among politicians and public health officials. In 2021, the Biden Administration announced plans to allocate $30 million in grants to the Substance Abuse and Mental Health Services Administration (SAMHSA) to fund harm reduction initiatives.
"The reality is, evidence-based harm reduction services are out of reach for far too many people," said Dr. Rahul Gupta, the National Drug Control Policy Director. To ensure harm reduction measures begin to stay within reach, other cities may soon implement similar harm reduction vending machines like New York City's. Time (and outcomes) will tell.
If you or someone you love is experiencing a substance use disorder, help is available. Call 800-743-5860 (
Who Answers?) today to speak with a treatment specialist.