Finding Substance Use Treatment Programs for Veterans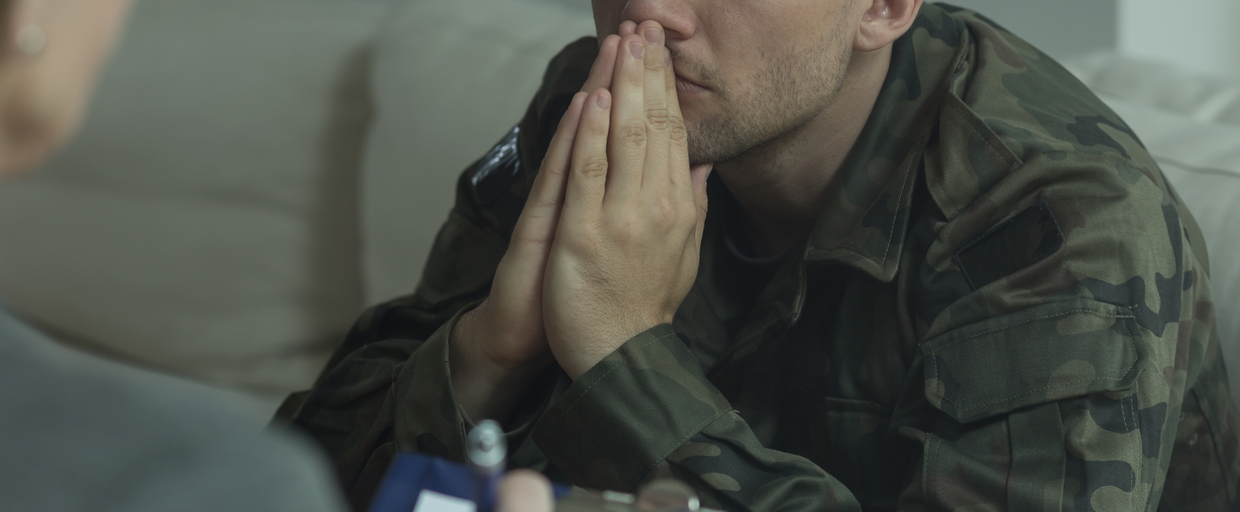 Did you serve in the active military, naval, or air service?
Yes? Did you know you most likely qualify for health care benefits through the Department of Veterans Affairs (VA)?
And did you also know that these benefits include access to substance use treatment programs for veterans?
Currently, more than 9 million U.S. veterans are enrolled in the VA. These veterans can take advantage of the health care offered at the VA's many medical centers and clinics.
And that includes the VA Alcohol and Drug Dependence Rehabilitation Program. If you're looking for substance use treatment options, here's what you need to know.
VA Health Benefits and Treatment Programs for Veterans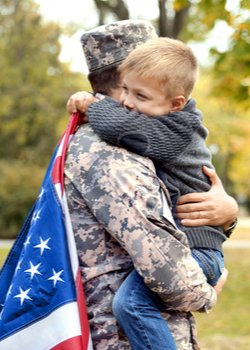 If you're already enrolled in the VA health care system, you can tap into these treatment sources now. If you're not enrolled, check to see if you qualify and enroll to access your benefits.
To qualify for VA health care benefits, you must:
Have actively served in the military, naval, or air service
Been discharged under any condition other than dishonorably
Have served 24 continuous months or the full period of active duty
Some exceptions:
Members of the Reserves or National Guard who were called to active duty and completed the full period may be eligible.
Minimum duty requirements may not apply to those discharged for a disability or hardship.
These exceptions are two of the most common, but there are others (including dishonorable discharges). So, the VA encourages all veterans to apply for benefits.
To apply, visit the VA benefits and health care page. For assistance, you can also visit a local VA medical facility. Here's a VA Location Finder to locate one nearby.
Next Steps
After you apply for VA health benefits, talk to your primary care provider about your substance use. If you don't have a VA primary care provider, contact your local VA medical center. You can also find a local VA Substance Use Disorder program with this location guide.
VA Substance Use Treatment Programs for Veterans
The VA Alcohol and Drug Dependence Rehabilitation Program offers various levels of rehab as well as medical, vocational, and social therapies. These programs are provided through VA clinics and medical centers. Available treatment programs may include detox, inpatient care, outpatient programs, and psychiatric care.
Cognitive Behavioral Therapy (CBT): This treatment helps you balance your thoughts and manage urges to drink or use drugs. It uses a problem-solving approach to deal with substance abuse.
Other counseling services: VA rehabilitation programs offer group counseling, marriage and family counseling, as well as self-help groups.
Motivational Interviewing (MI): This approach allows you to examine your motivations for making a change and the potential benefits of that change.
Detox: Medically supervised detox with additional services to help stabilize safely and comfortably.
Medications: Many programs offer medications to help reduce cravings, reduce the risk of overdose, and prevent relapse.
Opioid Use Disorder Treatment: To treat opioid use disorders (OUD), VA programs typically offer a combination of behavioral therapy and medication.
Residential Care: You can receive live-in care as part of your rehabilitation treatment.
Continuing Care: Continuing care, such as sober living, to help prevent relapse.
Specialized Programs: Programs for veterans with unique concerns, such as veterans with PTSD or veterans experiencing homelessness.
Treatment for Co-occurring Disorders: Often, substance abuse is related to other mental health concerns. VA treatment regularly includes programs that address PTSD, depression, anxiety, and other psychiatric difficulties.
Telehealth: Some treatments may include telehealth options. These allow veterans to access treatment through phone or video.
Online Support: Treatment services are also available through VA apps. These apps can help you manage stress, depression, and other mental health concerns. You can also access a self-help portal that offers additional mental health resources.
Paying for VA Substance Use Treatment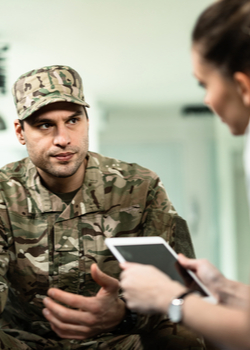 Veterans don't need health insurance coverage to access VA benefits. If you have other coverage, like Medicare or private insurance, you can access VA health care benefits while keeping your plans.
Here are some common coverage options.
Private insurance: If you have private insurance, the VA facility will bill that company for services.
TriCare: This is a private insurance program for active-duty service members, veterans, their families, and survivors. It helps cover substance abuse treatment through VA hospitals.
Medicaid: This program offers free or low-cost health coverage based on low-income requirements. One in ten veterans uses Medicaid coverage to some extent.
Medicare: Senior veterans often qualify for VA benefits and Medicare. In some cases, you may locate a program covered by Medicare that's closer than the nearest VA hospital. So, it's good to check your options.
Of course, not everyone has access to these payment options. The VA is committed to working with veterans who need substance use treatment, offering free or low-cost treatment to those in need.
For information about treatment options for you or a loved one, call 800-743-5860 (
Who Answers?) today.
Photos courtesy of Shutterstock.