Financing Alcohol and Drug Rehab in San Mateo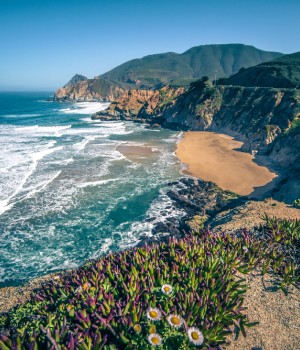 Often the cost the drug or alcohol rehab may stop you from seeking treatment. If you feel that you can't afford rehab, you have free and low-cost alcohol and drug rehab centers available.
State-Funded Rehabs
State-funded rehabs are centers that receive money from the state of California to provide rehab to those who can't afford it. State-funded rehabs often include methadone clinics that offer treatment for opioid use disorders. You may have to submit an application providing evidence of low income to be admitted into state-funded rehab.
Charitable Organizations
Certain charities provide free or low-cost rehab to those who are unable to pay. These charitable organizations use money received via donations to offer drug and alcohol rehab to those in need. The Salvation Army is an example of a charitable organization that offers free rehab. You may have to submit proof of income and fill out an application to be placed in a charity-run rehab center.
Rehab Scholarships
Some rehab programs set aside funding to give to someone who may not be able to afford rehab but shows a great need and initiative. These funds are called rehab scholarships. Rehab scholarships typically don't need to be repaid. You may have to contact the rehab of your choice to get more information about the availability of any scholarships.
Here are some options for free and low-cost alcohol and drug rehabs in and near San Mateo:
Mission Council Family Day Treatment
San Francisco AIDS Foundation Stonewall Project Castro SA
Father Alfred Center Saint Anthony Foundation
Private Insurance
If you are unable to attend a state-funded or charity-based rehab, you may still be able to receive the treatment you need at no or low cost by using your private insurance.
Private health insurance is required by law to cover the costs of alcohol and drug rehab. Depending on your policy, your provider, like Blue Cross Blue Shield or Cigna, may pay for some or all of the costs of rehab. Contacting your insurance carrier for a list of in-network rehabs will prevent any unexpected costs.
Medicare
If you don't have private health insurance, you may still be able to attend rehab for free or at a low cost through Medicare.
Medicare is an age-dependent program that is funded by the federal government. It provides health coverage for those who are 65 years old or older. Medicare will pay for rehab through licensed drug and alcohol rehab programs.
Treatments that Medicare pays for include:5
Inpatient rehab
Outpatient rehab
Medications like methadone
Substance misuse-related hospital stays
Patient resources on drug and alcohol misuse
You may be able to receive Medicare if you are 65 or older and you receive Social Security.
Medi-Cal
If you are younger than 65, you may be ineligible to receive Medicare, but you still have options available that can provide rehab for free or at a low cost. Medi-Cal is one of those options.
Medi-Cal is a program that provides health coverage to those who have a low income. It is paid for by both the state of California and the federal government. The program will cover the costs of drug and alcohol rehab. Therapies that Medi-Cal will pay for include:6
Inpatient or residential rehab
Outpatient rehab
Medication-assisted treatment
Detox
Individual and group therapy
To receive Medi-Cal, you must have a low income.
Local Information for San Mateo
You may be wondering "where can I find a licensed alcohol rehab near me?" You may also ask, "where is the best drug rehab near me?" You may even wish to know if you should travel to San Mateo for rehab. Starting on the road to long-term recovery starts with finding a drug or alcohol rehab that fits your needs.
Getting There
Since San Mateo is located minutes away from San Francisco, you can reach the city through the San Francisco International Airport, the San Carlos Airport, or the Half Moon Bay Airport.
Accommodations
San Mateo has plenty of hotel accommodations available to fit any budget. San Mateo is fairly walkable and ideal for biking. You may still choose to have your own vehicle when traveling through the city.
Attractions
There are many things to do and experience in San Mateo. You can visit the San Mateo Japanese Garden or the Coyote Point Recreation Area. There's also the CuriOdyssey Museum and the scenic Horseshoe Lake. For fun, stop by the Junipero Serra Statue or have a game of bowling at Bel Mateo Bowl.

Just under an hour away from the beach, San Mateo is filled with fun experiences for the whole family.
Recovery can start today by finding the right San Mateo rehab for you. For more information, contact 800-743-5860 (
Who Answers?) to speak to a treatment support specialist.
Resources