Where To Get Free Narcan In Your State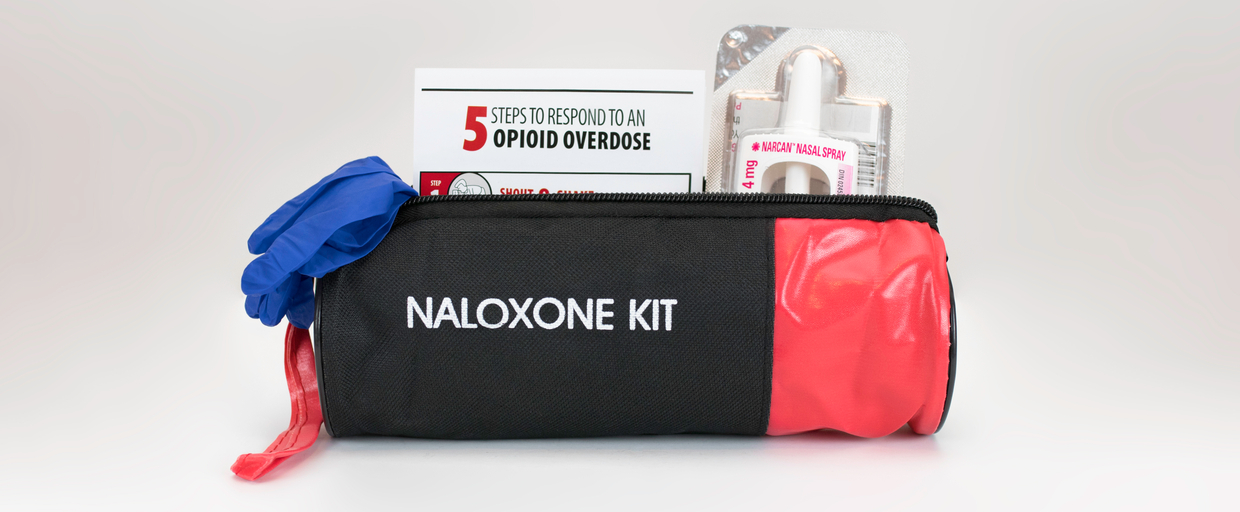 As the opioid epidemic continues to worsen, there is a silver lining — harm reduction services are becoming more available. But what is harm reduction? And how does it differ from recovery? This article explores these topics and provides resources for you to obtain life-saving supplies. In this article, we'll cover how you can get free Narcan in your state.
What is Harm Reduction?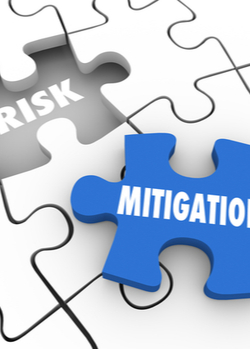 While there is no universal definition of harm reduction, there are a set of overarching principles that seek to provide resources and strategies to reduce the harm associated with drug use. According to the Harm Reduction Coalition, harm reduction is also a social justice movement that seeks to protect the rights of people who use drugs.
The harm reduction movement emphasizes that, just like any other human with a chronic condition, people who use drugs deserve to be treated with dignity and respect. Also, drug users should be involved in the development of policies and practices that impact them.
The following are the 8 foundational principles that the Harm Reduction Coalition believes are central to the practice of harm reduction:
Accepting that drug use is part of our world and seeking to reduce harm rather than ignore or condemn people who use drugs
Understanding that drug use is complex, with varying degrees of risk, and involves numerous contributing factors
Promoting the quality of life for individuals and communities as a successful measure of harm reduction, rather than abstinence-only
A call for non-judgmental and non-coercive services for people who use drugs and their communities
Ensuring that communities of people who use drugs have a say in programs and policies designed for them
Affirming that people who use drugs are the agents of reducing harm and encouraging them to share resources and support for one another
Recognizing that social inequities impact a person's ability to effectively cope with the harms of drug use
Not minimizing or ignoring the harm and dangers associated with illicit drug use
How Does Harm Reduction Differ From Recovery?
There is no easy straightforward answer to this question. It really depends on who you ask. On one hand, I'd argue that recovery — as a whole — exists on a spectrum of harm reduction. This includes strategies to reduce the harm to people who use drugs at one end of the spectrum and supports abstinence on the other.
Some harm reductionists, however, wouldn't class harm reduction as recovery and believe that the term "harm reduction" has been co-opted by the recovery industry to sell abstinence. Some harm reductionists believe that harm reduction simply supports people who use drugs and protects their rights, without an agenda.
Another important aspect of understanding the spectrum of harm reduction is that one strategy isn't better than the other. Rather, it is up to an individual to choose the right option for them. A harm reductionist's role is to respect their decision.
What is Included in Harm Reduction Services?
There are numerous ways to reduce harm, including:
Promoting safer drug use by providing sterile syringes and drug use equipment, safe disposal, safe smoking supplies, wound care, and safe injection sites
Overdose prevention strategies and resources, such as providing Narcan and fentanyl test strips
Medications for opioid use disorder, such as buprenorphine, methadone, and naloxone
Protection and resources for sex workers, such as condoms and access to support
Reducing the spread of transmissible diseases, like hepatitis C and HIV, through the supply of condoms, testing, sterilized syringes, access to PrEP, and sex education
Pregnancy and postpartum services, such as peer support and medication-assisted treatment
Referral to support services, such as peer support, treatment facilities, medical care, housing support, counseling, and case managers
Advocacy to reduce the stigma associated with drug use and substance use disorders
Harm reduction services are critical to not only reducing the harm of drug use but preventing avoidable overdose deaths, which continue to rise annually. Opioids are the leading cause of drug-related overdoses. The Centers for Disease Control and Prevention state that over 50,000 Americans died from an opioid overdose in 2019.
In 2020, that figure increased to over 100,000 overdose deaths, which was largely caused by the boom in fentanyl use. With the deadly threat of fentanyl increasing, harm reduction strategies, such as Narcan, are the first line of defense.
What is Narcan?
Narcan (which goes by the generic name naloxone) is an FDA-approved medication used to rapidly reverse the effects of an opioid overdose and block the effects of other opioids. Narcan is administered as an intramuscular injection, intravenously, or through a nasal spray. It can be used to reverse an overdose on all types of opioids, including heroin, fentanyl, and prescribed opioid medication like morphine and oxycodone.
When to Administer Narcan
According to the Substance Abuse and Mental Health Services Administration, opioid overdoses can occur for several reasons:
When a person takes an illicit opioid, like heroin or fentanyl, that causes poisoning (overdose).
The person takes too much of a medication, like those used in medication-assisted treatment, if they use multiple opioids, or if they use opioids with other drugs and medications such as Xanax and Valium.
When a person misuses an opioid medication, meaning taking more than prescribed or buying pain pills illicitly.
Narcan should be administered when a person is showing signs of an opioid overdose, such as:
When breathing isn't normal (slowed or stopped)
Unresponsive, limp body
Pale skin and clammy skin
Purple or blue fingernails and lips
Gurgling or vomiting noises
Pinpoint-sized pupils
When responding to an overdose, call 911 immediately and administer Narcan. Note that Narcan can take 2-3 minutes to work, and if the person doesn't respond, they may need an additional dose. After a person has received Narcan, they can experience symptoms of opioid withdrawal, meaning they'll need medical attention.
Who Should Have a Supply of Narcan
There are certain groups of people who are considered high risk for overdose and should carry a supply of Narcan, including:
People who take prescribed opioids for pain management
Those who have recently been discharged from the ER after an overdose
Individuals with opioid use disorders after a period of abstinence, including those who have been justice-involved
People who have changing medication regimens
How to Get Free Narcan in Your State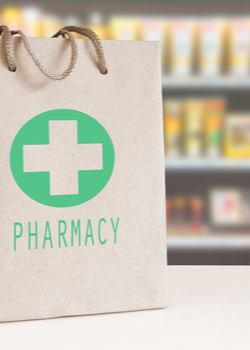 Naloxone Access Laws allow the prescribing and dispensing of naloxone to people at risk of opioid overdose and non-medical first responders, such as family and friends of people who use opioids. Each state varies in terms of access.
There are various ways to get free Narcan and harm reduction supplies in your state, including:
Pharmacies: You can obtain naloxone from pharmacies. However, some states vary in terms of eligibility and dispensing authorization. Currently, 24 states allow the prescription and dispensing of naloxone for those who aren't at direct risk, such as family members and friends of people who use opioids. Eight states allow the dispensing of Narcan without a prescription. You can find out more about your state here.
By mail: The website NEXT Distro provides mail-based harm reduction services in New York, California, Michigan, Oklahoma, and Louisiana. Other states have their own mail-based ordering systems:
Pre-existing harm reduction services: You may find that your state has existing harm reduction services by either searching Google for "harm reduction services near me" or by visiting the Nasen directory. Note the Nasen directory only includes safe syringe programs and may not list providers who do not wish to be published.
Ready to talk to a treatment specialist? Contact us today at 800-743-5860 (
Who Answers?) to learn about our flexible treatment programs for drug and alcohol addiction.
Photos courtesy of Shutterstock.