Arizonas Children Association Apache Junction
2066 West Apache Trail
Apache Junction, AZ 85120
Contact
Get Help Now - 800-743-5860
Who Answers?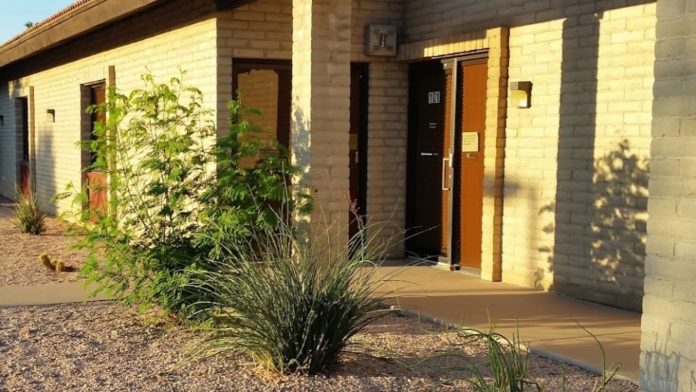 About Arizonas Children Association Apache Junction
Amenities
Desert Setting
Desert View amenities provide Desert drug rehabilitation facilities are simply rehab facilities that are located in desert areas such as Arizona or New Mexico. People who live in other areas of the country may want to attend a desert view rehab because they provide a beautiful sense of isolation that helps to protect anonymity or gives them a sense of peace.
Adventure Therapy
Hiking is a great way to relieve stress, get perspective, navigate challenges, connect with nature, and improve your health - all essential components of sustaining long-term recovery. Studies also show that the body releases endorphins during physical activities like hiking. These endorphins improve mood and act as a natural pain reliever.
Private Rehab
Private drug rehab provides a comfortable, secure environment that allows you to focus on doing the work to get your life back on track. Benefits include a higher staff-to-client ratio, increased one-on-one time with therapists and healthcare providers, private rooms for clients, and customized forms of therapy.
Rec Room & Activities
Recreational therapy uniquely combines therapeutic interventions with an activity, like horse-riding, hiking, wilderness therapy, basketball, tennis, or a full workout. Benefits of recreational therapy include providing a healthy way to work through the emotions of recovery, learning to build and maintain relationships, improving communication skills, and building self-esteem.
Residential Setting
Residential drug rehab provides the comforts of home with the therapeutic support needed to successfully recover. Benefits of an inpatient program include increased safety, a higher success rate, and the time and distance given to focus on recovery. Residential drug rehabs are often the preferred method of treatment, as they can be tailored to meet specific needs, offer focused therapeutic care, and provide the necessary tools to sustain recovery.
Addiction Treatment Programs
Adult Program
A rehab adult program in Arizona provides treatment for addiction. Adults (age 18+) participate in various therapies that are designed to break the cycle of substance abuse and teach new coping skills so the individual can maintain a healthy, sober lifestyle.
Alcoholism
If you're struggling with alcohol use disorder, alcohol rehab in Arizona can help. Many treatment options are available to help individuals recover and take steps to create a healthy and fulfilling life. Programs include long-term, short-term, inpatient, and outpatient alcohol rehab.
Men's Rehab
Men and women often respond differently to addiction and addiction treatment. Men's rehab in Arizona addresses these differences to provide the most effective recovery treatment for men.
Opioid Treatment
Individuals who attend opioid rehab in Arizona are provided a safe and comfortable environment where they can focus on sobriety. The goal of treatment is to address issues that drive dependence and help individuals learn how to live independently from opioid use.
Women's Rehab
Women's experiences with addiction can differ greatly from men's. Women's rehab in Arizona addresses these differences and provides gender-specific treatment targeted to meet women's needs.
Teen & Adolescent Program
When individuals choose a young adult program in Arizona, they receive multidisciplinary care that addresses all aspects of their lives. Treatment focuses on physical, social, educational, and emotional needs, encompassing both addiction and dual diagnosis treatment.
Levels of Care
Outpatient Rehab
Outpatient rehab in Arizona often serves as a transition from inpatient treatment to aftercare programs. It is suitable for those who are coping well in recovery but still need a high level of accountability from counselors and peers.
Aftercare & Alumni Program
Rehab aftercare in Arizona helps people in recovery adapt to everyday life once they've completed initial rehab treatment. It can include counseling, academic or financial assistance, goal setting, legal advice, and support groups.
Dual Diagnosis & Mental Health
If you are struggling with both addiction and mental illness, you need Arizona dual diagnosis treatment. Because one condition can aggravate the other, this integrated method treats both at the same time, for better recovery results.
Insurance
Financial Aid
If you need help paying for alcohol and drug rehab in Arizona, financial aid may be an option. Financial assistance options include grants, scholarships, non-profit programs, personal funding, and health insurance programs to help you manage the expense of substance abuse treatment.
Free Rehab
Most states offer free alcohol and drug rehabs through public mental health and addiction treatment centers. These centers often provide detox, intensive outpatient programs (IOPs), residential treatment, partial hospitalization programs (PHPs), and support groups. You must meet certain requirements in order to qualify for free alcohol and drug rehabs, such as lack of income and insurance.
Medicaid Accepted
If eligible for Medicaid, you can utilize your coverage to help pay for alcohol and drug rehab in Arizona. Medicaid — administered under the name Arizona Health Care Cost Containment System (AHCCCS) can aid with the cost of all levels of care for addiction treatment, including detox in Arizona, inpatient rehab in Arizona, and more.
Medicare Accepted
If you qualify for Medicare, you may have coverage options to assist you with the cost of alcohol and drug rehab in Arizona. The amount of coverage will depend on many things, including whether you are seeking inpatient or outpatient treatment for substance abuse.
Contact Arizonas Children Association Apache Junction
480-503-8530
arizonaschildren.org
2066 West Apache Trail
Apache Junction, AZ 85120
Location Details and Hours
Other Facilities Near Apache Junction
More Addiction Facilities Near Apache Junction
View more listings near Apache Junction or search by the letter of cities in Arizona.
View More (A)