New Tennessee Drunk Driving Law to Support Minors of Victims Killed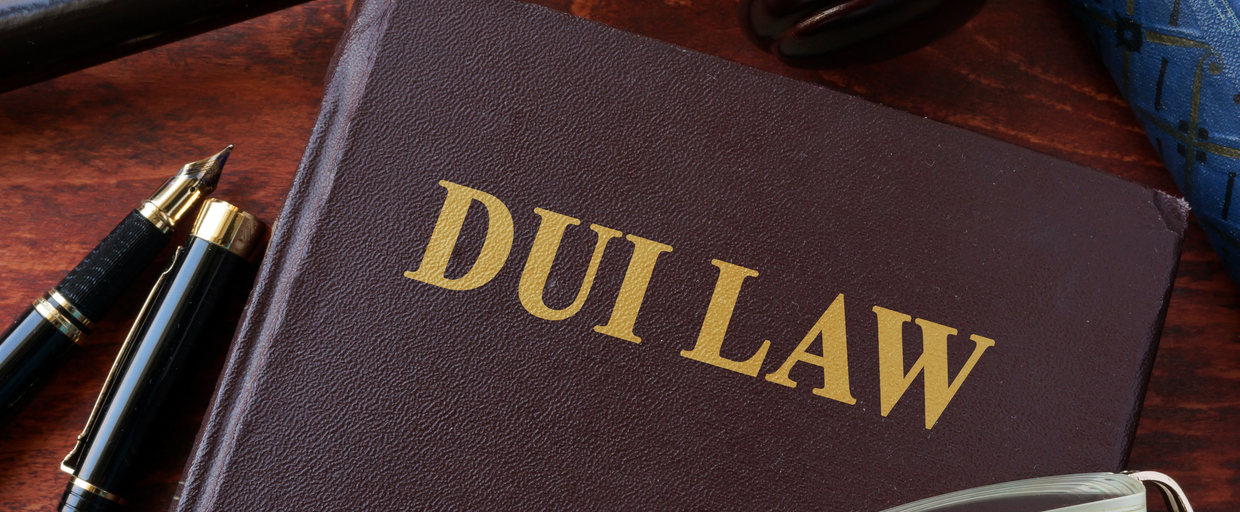 In what may be a first in America, a new proposed Tennessee drunk driving law creates a unique — and understandable — penalty for offenders. The goal of the bill is to provide child support for any children of the victim(s) killed due to drunk driving.
A summary of the legislation states that "if a defendant is convicted of vehicular homicide due to intoxication or aggravated vehicular homicide and the victim of the offense was the parent of a minor child," then the court will make the defendant pay "restitution in the form of child maintenance to each of the victim's children."
Tennessee Drunk Driving Law Is Born Out of Tragedy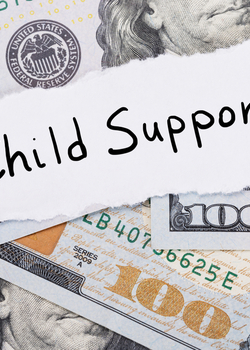 In 2019, Officer Nicholas Galinger, a rookie police officer of the Chattanooga Police Department, was killed by a drunk driver while inspecting a manhole cover. The driver was convicted of vehicular homicide and sentenced to 11 years in prison.
Tragically, the 38-year-old Officer Galinger left behind three children. The bill, officially known as HB 1834, was named after the officer's children: Ethan's, Hailey's, and Bentley's Law.
In the Tennessee drunk driving law, the offender pays child support to the victim's children until the minor turns 18 years of age. Two factors determine the amount of the payments.
First, the compensation depends on the financial needs and available resources of the minors and the surviving parent or guardian. If the minor is under the custody of the state, the offender provides payment to the Department of Children's Services.
Secondly, like traditional child support, the standard of living that the minor is accustomed to helps determine the amount to be paid.
The penalty for drunk driving will likely also include incarceration. If the person is unable to pay while incarcerated, the offender has one year after prison release to begin making payments for child support.
Drunk Driving Penalties, Facts, and Figures
According to the National Highway Traffic Safety Administration, drunk-driving crashes killed approximately 28 people every day in 2019. In the year Officer Galinger was killed, deaths due to drunk driving actually hit an all-time low in 2019. That all-time low was still 10,142 victims, which is one person killed by drunk driving every 52 minutes.
Throughout America, it's illegal to drive a vehicle over a .08 Blood Alcohol Concentration (BAC). At around this level, the crash risk increases dramatically. However, in 2019, alcohol-related crashes where the driver had a BAC between .01 to .07 still resulted in 1,775 people killed. Even small amounts of alcohol when driving can affect the driver's reaction speed and judgment.
Typical Effects of Alcohol on Driving at Increased BAC Levels
Although everyone is different, with varying alcohol tolerances, research shows predictable effects on driving performance in correlation to BAC levels.
.02: The person's ability to perform two tasks at the same time declines. This BAC level affects visual function, resulting in a decline in the driver's ability to track moving objects.
.05: The driver's ability to respond to emergency driving situations declines, as their coordination and ability to steer effectively declines.
.08: This BAC level— and legal threshold — impairs the driver's visual perception. The driver may find it harder to concentrate on the road and their speed.
.10: At this level, the driver's abilities to maintain lane position and brake effectively decline.
.15: This BAC level impairs the driver's informational processing of visual and auditory cues. They may find it difficult to control the vehicle and perform normal driving tasks.
Needless to say, these effects of alcohol on a person's driving ability are the reasons that drunk driving offenses carry a stiff penalty. Even first-time offenders may pay up to $10,000 in legal fees and fines. Also, if that person is charged with a vehicular homicide due to drunk driving, a judge can sentence the defendant to life in prison.
How To Avoid Drunk Driving Penalties and Risks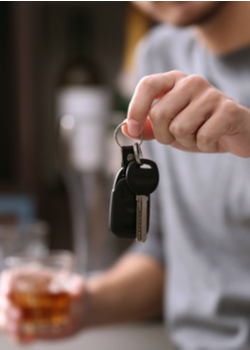 The easiest way to avoid any risks of drunk driving for yourself or another person is to simply make a plan.
Plan for a safe way home before you start drinking.
Don't let others drink and drive. Take their keys if necessary and arrange a safe ride home for them.
If you drink, don't drink for any reason. Call a friend, taxi, or ride-hailing service. It is much cheaper than a DUI conviction.
If you're hosting others, don't let your guests drink and drive. In some cases, you could be held liable.
Whenever you're driving, wear a seatbelt. If you're hit by an impaired driver, it's most likely a life-saving decision.
While Ethan's, Hailey's, and Bentley's Law is a nuanced law that will undoubtedly help financially support victims of drunk driving, the true cost is written into the law's title. Ethan, Hailey, and Bentley will still grow up without their father — a cost that's unable to be repaid.
If you or someone you love is experiencing a substance use disorder, help is available. Call 800-743-5860 (
Who Answers?) today to speak with a treatment specialist.
Photos courtesy of Shutterstock.