Rehab For LGBTQIA+ Individuals: My Experience as a Queer Woman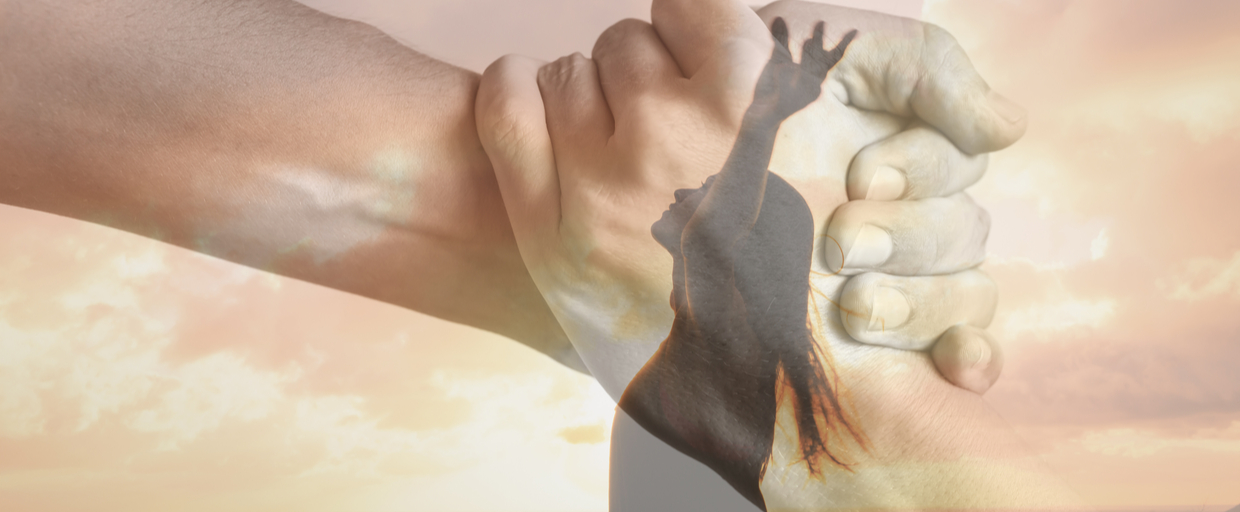 Addiction disproportionately impacts members of the LGBTQIA+ community. As many as 30 percent of this population meets the criteria for substance use disorder. The lack of specific resources — and the dominant practices in the recovery spaces — contribute to ineffective rehab for LGBT individuals. In fact, less than 12 percent of the LGBTQIA+ population has found recovery.
This reality underscores the desperate need for LGBTQIA+ specific treatment options. There should also be a focused attempt by agencies to collect data, provide funding, and bridge inequities for this specific population.
Rehab for LGBT Individuals and My Experience in Recovery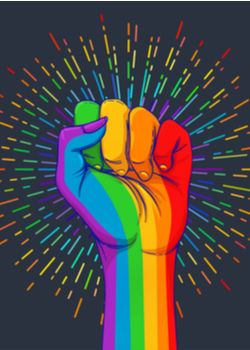 As a queer woman in recovery, I can attest to the fact that my sexual orientation impacted my substance use disorder. I grew up in a heteronormative household rife with mental illness and addiction. I had very little exposure to LGBTQIA+ individuals either in school or in my community.
These factors greatly contributed to my addiction. I sought to escape my feelings of being "different" and from my unstable home environment.
With a lack of support and the messaging I received that I should be "normal", I spent a large part of my formative years feeling very confused, socially anxious, and depressed. I had no guidance or role models to explore my sexuality. For a long time, I suppressed my feelings and identity while dating men.
Consequently, my teens and early twenties were punctuated by a string of failed relationships. I desperately lacked a sense of belonging and fulfillment. I spent so much of my time seeking validation and connection while looking at the bottom of a bottle and in relationships I didn't want to be in.
After years, I couldn't avoid my sexuality anymore and began to date women. Unfortunately, by this time, my addiction had progressed. I couldn't go on a date without drinking a bottle of wine beforehand. I'd spend so many nights too drunk to stand in queer bars and needing a guide to return home.
Fortunately, I was able to find recovery. Rehab provided me an opportunity to explore who I am, how I identify, whom I'm attracted to, and the ability and coping skills to stand in that identity. I began to pursue the life and relationships I wanted. Rehab for LGBT (QIA+) individuals doesn't always produce such positive outcomes.
Many of us face intense stigma even in recovery spaces. Many treatment approaches focus on the dominant norms of heteronormative, cis-gendered addiction and recovery. Our voices aren't heard, and our experiences aren't validated.
Since rehab for LGBT individuals can feel very unwelcoming, why would anyone be surprised that many LGBTQIA+ folks return to addiction and tragically stay there?
Key Facts About LGBTQIA+ Addiction Trends
According to the National Institute on Drug Abuse, patterns of drug use are higher among LGBTQ individuals. Research, including data 2019 National Survey on Drug Use and Health, exemplifies these disparities, showing:
More than a third of LGBTQIA+ individuals reported cannabis use in the last year, compared to 16.2 percent of the overall population.
Opioid use was highest among the LGBT population.
People identifying as LGBTQIA+ enter treatment with more severe substance use disorders.
Why does addiction disproportionately impact LGBTQIA+ individuals?
There are several reasons LGBTQIA+ individuals are disproportionately impacted by substance use disorder. These reasons include a higher risk of co-occurring mental health disorders, with higher rates of depression, suicidal ideation, self-harm, and eating disorders; poor health and chronic illness with limited access to medical care; and much higher rates of discrimination.
The National Sexual Violence Resource Center has demonstrated significant injustices in the LGBTQIA+ community, in terms of discrimination, homophobia, transphobia, violence, and unequal access to basic needs:
Transphobia:

There were a record-breaking number of murders against trans people in 2020, most of which were trans women of color.
As many as 50 percent of trans-identifying people have been sexually assaulted at least once in their life.
Transgender victims of sex trafficking are more likely to face criminalization by law enforcement than to receive survivor support services.
Transgender people are 7 times more likely to be victims of police brutality.
White trans people are twice as likely to be unemployed as a result of discrimination and black trans people are 4 times more likely.
Ninety percent of trans people have experienced harassment, mistreatment, or discrimination in their workplace.

Homophobia: Violence, harassment, and hate crimes: LGBTQIA+ individuals are 4 times more likely to experience violence in their lifetime, including police brutality, than their straight counterparts.
Family conflict: LGBTQIA+ individuals experience higher rates of trauma and rejection due to their identities:

Many LGBTQIA youth run away from home from being disowned by their families.
Up to 43 percent are kicked out of their home.
Around 32 percent have faced emotional, physical, or sexual abuse.

Social isolation and rejection based on their identity:

42 percent of LGBTQIA+ individuals report living in an unwelcome neighborhood and facing hostility when traveling abroad.
Over 50 percent of LGBTQIA+ people in employment fear revealing their identity out of fear of hostility.
Loneliness among LGBTQIA+ individuals is reported at higher rates.

Health inequities: Due to the threat of discrimination, stress, and their struggles to cope, LGBTQIA+ folks are at a much higher risk of co-occurring disorders and dangerous substance use:

They are twice as likely to experience mental health issues in their lives and have double the rates of depression as the rest of the population.
LGBTQIA+ individuals with a serious mental health disorder are 6 times more likely to suffer a fatal opioid overdose.
LGBTQIA+ youth are 5 times more likely to die by suicide than their heterosexual peers, and 58 percent of LGBTQIA+ youth report self-harm.

Exclusionary governmental policies:

Some states don't allow the right to same-sex marriage and deny the benefits of spousal healthcare.
Some states maintain the rights of employers to fire people who identify as LGBTQIA+.
LGBTQIA+ people face institutional discrimination when attempting to adopt a child.

Poverty: LGBTQIA+ folks are more likely to experience poverty, which is linked to higher rates of housing, employment, and healthcare discrimination.
Barriers to adequate housing, healthcare, and employment: Research shows that just 57 percent of people who identify as transgender have access to healthcare, and only 77 percent of lesbian, gay, and bisexual individuals.
Cultural, Government, and Corporate Responsibility (Or Lack Thereof)
It's no wonder that members of this population turn to substances to cope. They also lack adequate healthcare to get addiction treatment and maintain recovery. To make matters worse, a lot of queer events and social activities are centered around alcohol.
Alcohol companies are well-aware of this and have tailored marketing campaigns to this community. For example, using the rainbow flag emblem for supposed corporate support of gay pride. I say "supposed" because these companies only show support when it's in their interest, like an increase in alcohol sales.
However, you don't see many companies opposing discriminating LGBTQIA+  laws, such as Florida's "Don't Say Gay" Bill. Or, consider the transphobic policies in Texas. Some of these policies claim that allowing a child to seek gender-affirming healthcare is tantamount to child abuse. Most businesses will remain silent on these types of laws.
Why We Need Specific Rehab for LGBT (QIA+) Individuals
A staggering amount of LGBTQIA+ people have experienced some kind of unequal treatment from healthcare staff because of their identity. Many have also witnessed discrimination from medical providers. It is, therefore, no wonder that as few as 14 percent of LGBT folks have avoided treatment for fear of discrimination.
These fears and discriminatory practices are much worse for those who identify as trans. Nearly half of trans people feel that their provider did not have a good understanding of their needs. In turn, they found any gender-affirming care was often delayed.
The National Institute on Drug Abuse advises that programs designed specifically for this population must be sensitive to the unique factors within the LGBTQIA+ community.
According to the organization, rehab for LGBT individuals should include the following:
An environment free of discrimination
Trauma-informed care, LGBTQIA+ identifying staff, or (at the very least) LGBTQIA+ trained staff
Trauma therapists aware of the unique challenges LGBTQIA+ individuals face
Resources to meet LGBTQIA+ basic healthcare, housing, and employment needs
Fully-funded programs or programs that include scholarships and grants
Detailed and culturally-specific recovery and relapse prevention plans
Unassuming approaches to gender, sexuality, and the experiences of LGBTQIA+ folks
Avoid dominant cis-gendered and hetero-narrative treatment approaches
Promote a strengths-based, client-led approach to care that affirms identities
An acceptance of the client's unique point of view
From a personal perspective, even though I identify with a sexual minority, I can pass as straight. In fact, most people assume I am straight. Additionally, I carry the privilege of being white, middle-class, and cis-gendered, which affords me certain protections against discrimination.
I'm not sure I'd be in recovery today without those certain protections. For that, I am grateful but also determined to talk about the injustices faced by the LGBTQIA+ community faces. Everyone — regardless of their identity — deserves affirming, life-saving treatment.
Ready to talk to a treatment specialist? Contact us today at 800-662-HELP (4357) (
Who Answers?) to learn about our flexible treatment programs for drug and alcohol addiction.
Images Courtesy of Shutterstock.