Ritalin Addiction
Ritalin is a central nervous system (CNS) stimulant that has effects similar to caffeine and amphetamines. Typically Ritalin is prescribed to children and adults with attention-deficit hyperactivity disorder (ADHD). The way Ritalin works is by increasing dopamine output in the brain, in return helping to improve the users concentration. Dopamine is a neurotransmitter associated with reward and pleasure in the brain and when taking higher doses of Ritalin than recommended the drug produces feelings of euphoria.Ritalin mimics the action of chemicals your brain produces to send messages of pleasure to your brain's reward center, producing an artificial feeling of pleasure. Just as with other stimulant drugs that are used for non-medical reasons they can become physiologically addictive. Ritalin has a high potential for abuse, the U.S. Drug Enforcement Administration (DEA) has labeled it as a Schedule II control substance for manufacture, distribution, and prescription.
Abuse and Addiction
When taking Ritalin under the supervision of a Doctor it is safe with a low chance of developing addiction. The process of increasing ones dosage of Ritalin for the treatment of ADAH is gradual to prevent the patient from experiencing the euphoric high. For adults taking Ritalin they may experiment with their doses, getting high and developing an addiction as a result. Many parents abuse their children's ADHD medication, they will take large doses of the medication for the purpose of getting high or for added energy and concentration to get through a busy day. Trading and sales of stimulants such as Ritalin on college campuses has become all to common. Young college students use the drug to help them stay up long night to study, increasing their concentration, earning Ritalin the nickname "The Study Drug". Long term misuse of Ritalin often leads to the body developing a tolerance, requiring larger doses to reach the desired effects. The user becomes physically dependent on the drug, experiencing drug cravings and withdrawal symptoms when not using.
Withdrawal symptoms
Those abusing Ritalin, taking larger than recommended doses may experiences withdrawal symptoms include but are not limited to;
agitation
abdominal cramps
anxiety
depression
exhaustion
insomnia
nausea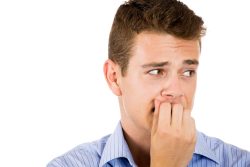 Ritalin Withdrawal varies in severity and length, depending on the amount and duration of time an the individual was addicted to Ritalin. Ritalin withdrawal is typically not life threatening but is rather uncomfortable. Often Ritalin addicts begin using the drug again to ease their discomfort.
Adverse Effects of Ritalin use
The effects of long-term use of Ritalin are under debate, some believe it may cause brain damage when used long term. There is an increased risk of developing schizophrenia and bipolar disorder depending on family history. As well as a risk of developing psychotic symptoms including;
visual hallucinations
hearing voices
severe anxiety
euphoria
urge to cause harm to oneself
paranoid delusions
confusion
irritability
aggression
Ritalin Addiction Treatment
If you or someone you love is addicted to Ritalin contacting an Addiction Treatment Facility will help the recovery process begin. An assessment process will help the Doctors and staff determine the severity of your addiction, allowing them to put you into the appropriate treatment program.
Outpatient Treatment – You will make regular visits to the treatment facility where you will be weened off Ritalin gradually to prevent withdrawal symptoms and drug cravings. During this time you will receive counseling in both group and individual settings to get to the cause of your addiction as well as teach you how to control your urges to use again.
Inpatient Treatment – You will enter into the detoxification process to cleanse your body of any toxins and chemicals. Often the addict will receive a non-addiction prescription medication to lessen the symptoms of withdrawal and help control drug cravings. For those with severe addiction to Ritalin they may require sedation while going through the detoxification process. Group and Individual counseling will be provided, here you will learn how to deal with life's stressers and to live daily life without Ritalin.
With the help of a Ritalin Addiction Treatment Facility you or your loved one can stop using Ritalin successfully and safely.