OxyContin Addiction
A total of 50.1 million OxyContin prescriptions were dispensed throughout 2008. Some took there medication as directed avoiding a tolerance and dependence. Other ignored the directions for use and took the drug for purposes other than it was prescribed. Many took the drug even if it was never prescribed directly to them, recreational users.
OxyContin is an opioid drug that is used to treat severe pain.It is a controlled substance requiring a prescription to obtain. OxyContin also has mood altering effects as well as a number of other effects similar to heroin such as; pain relief, feelings of relaxation, and euphoria. These effects often can lead to abuse intentionally or unintentionally. OxyContin pills are designed to be swallowed and are time-release formulated. Those abusing the drug for recreational purpose desire stronger and more immediate effects and will often chew the tablets, snorting ground-up pills, use the pills rectally or dissolve OxyContin in water and inject it.
Adverse Effects
There are many adverse effects to OxyContin use. Common side effect include;
Constipation
dizziness
drowsiness
dry mouth
headache
nausea
sweating
vomiting
weakness
OxyContin in combintation with alcohol and/or benzodiazepines can be fatal and a large number of OxyContin deaths are related to this. OxyContin also causes respiratory depression which can be fatal. There is a risk of severe allergic reactions with symptoms including; rash, hives, itching, difficulty breathing, tightness in the chest, and swelling of the mouth, face, lips, or tongue. Other severe side effects of OxyContin use include;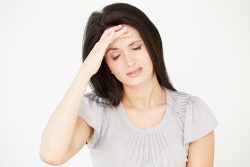 abnormal snoring
confusion
difficulty urinating
fainting
fast, slow, or irregular heartbeat
hallucinations
mental or mood changes
seizures
severe dizziness, drowsiness, or light-headedness
severe or persistent stomach pain or constipation
shortness of breath
slow or shallow breathing
tremor
vision changes
OxyContin Addiction
Regular use of OxyContin typically results in the body developing a tolerance and requiring larger dose of the drug to reach the desired effects. In time the user becomes physically dependent on OxyContin, unable to experience any pleasures or function normally without the drug, their body is addicted. When stopping use of OxyContin abruptly an addict may experience withdrawal symptoms that can be unpleasant and painful, sending them back to use the drug for relief. Withdrawal symptoms often include;
Restlessness
Anxiety
Pain
Cramps
Weakness
Chills
Vomiting
Increased respiration and heart rate
Those addicted to OxyContin will stop at nothing to get their next dose of the drug. Addicts will beg, borrow and steal the drug to get high. Often OxyContin addicts will visit several different Doctors and pharmacies in search of new prescriptions for this highly addictive pain reliever. They may experience financial strain due to drug use, loss of employment, academic failures, legal troubles, as well as strained relationship with friends and family due to their drug abuse. OxyContin influences an addict to make lifestyle choices they would have never thought of before they became addicted. OxyContin addiction destroys lives if not treated.
OxyContin Addiction Treatment
When entering into an Addiction Treatment Facility you will go through an assessment process to determine the severity of your addiction and what is required to help you successfully recover. Often Methadone is used in the treatment on OxyContin addiction. This medication is to an opiod, blocking the symptoms of withdrawal and relieving any pain. Methadone has to be taken under the supervision of a medical professional to avoid creating a new addiction. This medication will also help control drug cravings during the detoxification processes where the body is cleansed of any chemicals and toxins. Counseling in both a group and individual setting will help you understand your addiction while teaching you different ways to deal with life without using drugs to block out the unpleasant things. You can successfully overcome your addiction to OxyContin with the assistance of an Addiction Treatment Facility.