Morphine Addiction
An estimated 48 million people over the age of 12 in the U.S. have used prescription drugs for non-medical purposes according to the National Institutes of Health (NIH). The most commonly abused prescription drugs are pain relievers such as Morphine.
Morphine is a narcotic analgesic that directly affects the central nervous system. It is typically prescribed to relieve severe pain. It is also known to impair mental and physical performance, as well as relieves fear and anxiety, and producing euphoria. In addition Morphine can also diminish sex drive, cause constipation, inhibits hunger and relaxe the coughing reflex. Morphine's euphoric effects can be highly addictive. Other adverse effects of Morphine use include;
Anxiety
Diarrhea
Dizziness
drowsiness
Fainting
palpitations
Memory loss
Nausea
vomiting
Pinpoint pupils
Sleeplessness
insomnia
Stomach pain
Sweating
Urinary urgency or retention
Warmth, tingling, or redness under your skin, wheal swellings.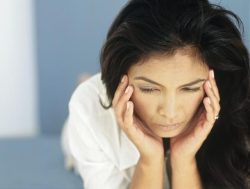 Morhpine abuse can be damaging to the body, and even life threatening.
How Morphine Addiction Begins…
Addiction to any narcotic drug, such as Morphine can be overwhelming. The user typically begins its use under the supervision of a Doctor for a legitimate health condition. The pain relief makes life worth living again and the euphoric feelings produced makes the drug more appealing. Others begin using Morphine and other narcotic drugs to escape from life realities, for the soothing and calming effects produced by the mind numbing drug. Many teenagers and young adults abuse Morphine and other narcotic pain relievers for recreational use, it blurs their sense of reality giving them a false perception of happiness or pleasure.
Many do not intend to become addicted, things just spiral out of control and before they know it their body has built a tolerance to the drug, requiring larger doses to reach the desired effects. They begin to experience cravings for the drug that they can no longer ignore, their mind and body has become dependent on Morphine. When stopping its use they may experience a number of uncomfortable withdrawal symptoms making it hard to stop its use along side the uncontrollable drug cravings. Withdrawal symptoms can last for over three days and often includes;
sweating
nausea
chills
repetitive yawning
aches and pains
Cold- or flu-like symptoms
Headaches
Restlessness
Sleeping difficulties
Mood swings
Morphine Addiction Treatment
Most do not plan to become addicted to Morphine and continue to be in denial of their addiction problem until they hit rock bottom. When this happens there is a Morphine Addiction Treatment Facility waiting to help you pick up the pieces and put your life back together.
When entering into a Morphine Addiction Treatment Center the addict will go through an assessment process to determine the appropriated treatment plan for their addiction, some do not require such an intensive treatment process as others. Typically the addict will go through a Detoxification Process to cleanse the body of chemicals and toxins related to morphine abuse. Some go through this process with the assistance of non-addictive prescription medications, such as buprinophine, to lessen the symptoms of withdrawal as well as help control drug cravings. Others suffer from such a severe addiction that the withdrawal symptoms put to much of a strain on their bodies and require the rapid detox process, the will enter into a medical hospital and put under sedation. This procedure blocks the brain's receptors from opiate drugs in the body during the cleansing process. Counseling in individual and group sessions will help the addict understand there addiction as well as teach them how to live with life's pressures and stress without the use of drugs. The addict will learn how to enjoy life's pleasures again without the use of Morphine.