Methamphetamine Addiction
Methamphetamine is a growing problem through out the United States. Meth abuse is not the only thing negatively effecting the US; methamphetamine is produced in "meth labs" located in all types of neighborhoods, they are extremely dangerous to those around it due to the chemicals released during production and risk of explosion. The environment is also greatly effected by methamphetamine, after production the remaining chemicals are dumped in rural area and parks, places thought to be out of site. These cleanups cost of laboratories and dump sites the government thousands. Many loose their lives each year to mishaps with meth production, just as many loose their lives to meth abuse.
Methamphetamine
Methamphetamine is a psychostimulant of the phenthylamine and amphetamine class of psychoactive drugs. It is a is a powerful central nervous system stimulant with many names, commonly known as "Meth" "Crystal Meth" or "Ice". Methamphetamine works directly on the brain and spinal cord by interfering with normal neurotransmitter. This activates the psychological reward system by triggering a release of dopamine in the brain, in return enhancing mood and body movement. When methamphetamine is injected or smoked it immediately produces an intensely pleasurable sensation known as a "rush" or a "flash" by releasing high levels of dopamine in the brain. Snorting methamphetamine produces an euphoric sensation, but not a rush. Meth is a highly addictive because of its psychoactive effects such as; increasing alertness, concentration, energy, induces euphoria, enhance self-esteem and increases libido. Regular meth use often results in the body developing a tolerance, requiring larger doses of the drug to reach the desired effects. Users who continue using methamphetamine become physically dependent on the drug, when they stop taking it they experience a number of withdrawal symptoms that can be excruciating, often sending the addict running back to the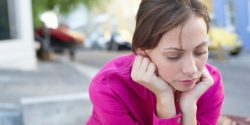 drug for relief.
Adverse effects
Chronic abuse of Methamphetamine can lead to symptoms lasting longer than the withdrawal period for month and even a full year. Methamphetamine can cause damage to the brain that can be permanent, as well as damaging vital organs that can be fatal.
Psychological:
Psychosis similar to schizophrenia lasting up to 6 months post-use
Irritability
aggression
psychosomatic disorders
delusions of grandiosity
hallucinations
obsessive behaviors
paranoia
amphetamine psychosis
Physical:
Anorexia
Hyperactivity
Restlessness
Insomnia
Tremors and twitching
tachycardia or bradycardia
tachypnea
hypertension or hypotension
hypothermia
Diaphoresis
 palpitations and arrhythmias
 convulsions
 heart attack or stroke that can be fatal
"Meth mouth" rotten teeth
Drastic changes in the appearance of the user
Methamphetamine Addiction Treatment
When contacting a Methamphetamine Addiction Treatment facility you will go through an assessment process to determine the correct treatment plan that will help you successfully quit using. You will receive medical attention for any mental and/or physical health conditions you have as a result of chronic meth abuse. Going through the detoxification process can seem scary to most but with the support of the Doctors and staff and the relaxing, safe environment, you will be able to go through this process with ease. A non-addictive prescription medication will be prescribed to you to lessen any symptoms of withdrawal and help reduce drug cravings, thus increasing your success rate. Therapy will help you get to the cause of your addiction as well as teach you the key tools required to maintain your sobriety when leaving the program. Addiction never goes away, this is why you will be strongly encouraged to join a support group. There you will have the support of others who have suffered through the pain of addiction and maintained their sobriety. You can successfully regain control of your life and quit using meth with the assistance of a treatment facility.