Methamphetamine Addiction Help
Methamphetamine is a highly addictive central nervous system stimulant. It has many names such as Meth, Crank, Crystal and Speed; it comes in pill form, capsule, liquid, powder and chunks; and can be taken orally, injected, snorted, or smoked. Whatever it is called; whatever form it comes in; and how ever it is taken; all have the same outcome…An intense high with feelings of euphoria and an increase in energy that is immediate but short lived; lasting up to three hours, leaving the user with a strong urge to use more of the drug, starting the cruel cycle of addiction.
Meth addiction in the United States
Meth addiction affects people all throughout the United States, particularly those in the mid-west. Approximately 12.3 million Americans have used methamphetamine at least once in their life time. It only takes one use of Meth to become addicted to its effects. The sense of Euphoria and increased energy draws in users of all ages, races and sex.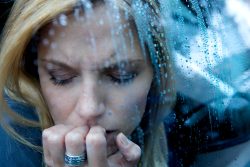 Most who started using meth out of curiosity find themselves spiraling out of control heading to a life of Meth addiction. The body begins to develop a tolerance with regular meth use, the body requires larger doses of the drug to reach its desired effects. In a short time the body begins to develop a dependence on the drug, addiction sets in and the user experiences strong drug cravings and withdrawal symptoms making it feel nearly impossible to stop using.
Ignoring the consequences of Meth use
It is easier to ignore what is happening to your physical and mental health and your life around you as a result of Meth addiction. Meth addiction does not only affect the addict but it also affects those around you. Have you gotten to the point where friends and family can no long take the stress of watching you destroy your life for this drug? Relationships are often strained by addiction, but there must be an ultimatum; "Its family or the drug." Typically resulting with the addict alone without anyone to lean on for support.
Your finances may become a mess, if they have not already. When addicted to meth it becomes impossible to think about anything other than getting high again so often work and other obligations that sustain ones finances will suffer, along with possible loss of employment.
The addiction becomes so overpowering that you may find yourself in legal troubles from making unsafe choices such as driving under the influence or even committing crimes such as assault when 'tweaking' or theft to obtain more drugs. These foolish, unsafe choices often result in serious legal troubles.
If your health has not begun to deteriorate yet it soon will, those addicted to meth often suffer from 'meth mouth' when their teeth begin to rot out of their mouth, becoming anorexic with a sunken in face due to lack of nurtition, and sores from poor hygiene. You will become a stereotypical meth addict.
Its time for change and there is help waiting
If you are ready to turn your life around and make a change for the better there are treatment facilities throughout the United States with Doctors and staff waiting to help you once and for all overcome your addiction to Methamphetamine. They will help you regain control of your life, starting with cleansing your body of Meth through the detox process. You will be prescribed medication to ease your symptoms of withdrawal and cravings, there will be 24-7 support and you will be reassured that the discomfort you are experiencing at that point will soon pass. They will help you repair your health by providing medical attention for any physical and psychological health conditions you have as a result of chronic meth use. Counseling will help you get to the cause of your addiction as well as teach you the key tools to remain sober in the 'real world'. Counseling will also help you make amends with friends and family, helping you to sincerely apologize for the unnecessary stress you put them through as a result of your addiction. The help from the Doctors and staff at a Meth addiction treatment facility will help you take back control of your life, and help you to become a sober and productive member of society with a more fulfilling life.