Hydrocodone Addiction
Many people fall victim to Hydrocodone Addiction and for a number of reasons. Hydrocodone is typically a medicine cabinet away, making it an easily accessible drug to young adults and teens for recreation abuse, becoming hooked. Most begin taking the drug for a legitimate medical condition, developing a tolerance and taking more to relieve their pain, before they know it a physical dependence occurs and they are addicted, unable to stop without experiencing debilitating withdrawal symptoms. Regardless of the cause of the addiction most are unable to quit using without the assistance of a treatment facility and medically assisted detox.
Signs of Addiction
Taking larger doses of the medication than what is prescribed by the Doctor.
Crushing pills and snorting them instead of taking them orally as prescribed.
Using more of the medication than prescribed, running out before prescription should be gone.
Visiting several different Doctors with symptoms to get new prescriptions for the drug. When other treatment options are offered the addict will quickly decline and insist on the medication.
Stealing the medication from family and friends medicine cabinets.
Purchasing the drug off the streets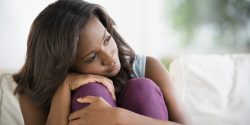 What is Hydrocodone?
Hydrocodone is in a class of medications called opiate (narcotic) analgesics and in a class of medications called antitussives. Hydrocodone is prescribed to treat moderate to severe pain, as well as to relieve cough. Hydrocodone relieves pain by changing the way the brain and nervous system respond to pain and relieves cough by decreasing activity in the part of the brain that causes coughing. When taking hydrocodone improperly it can produce an sense of euphoria and relaxation. Just as with other narcotics, Hydrocodone can be highly addictive. Long-term use of hydrocodone often results in the body developing a tolerance, requiring more of the drug to reach its desired effects. The body eventually becomes dependent, addicted. When stopping use of hypdrocodone those addicted will experience withdrawal symptoms similar to the flu, making them feel ill and want another dose to make them feel "good" again.
Side effects
There is a number of side effects associated with hydrocodone. Nausea, vomiting, constipation, drowsiness, dizziness, light-headedness, dry throat and fuzzy thinking are the most common side effects. Others may experience anxiety, and abnormally happy or abnormally sad mood. There is a possibility of having difficulty urinating, narrowing of the pupils, some may develop a rash, and a constant itching. Some side effects can be dangerous, such as slowed or irregular breathing and tightness in the chest, these need medical attention immediately.
Overdose
There is also a risk of overdose of Hydrocodone, especially with those taking the drug improperly. Symptoms of overdose may include; narrowed or widened pupils; slow, shallow, or stopped breathing; slowed or stopped heartbeat; cold, clammy, or blue skin; excessive sleepiness; loss of consciousness; seizures. Overdose can be fatal.
Withdrawal
Those addicted to hydrocodone will experience a number of withdrawal symptoms when stopping the use of the drug abruptly. Symptoms such as; Nausea, vomiting, diarrhea, stomach cramping, anxiety, nervousness, tremors, shakes, hot and cold sweats, chills, bone and joint pain, and soreness throughout the body. These symptoms will last for approximately 3 to 5 days but in some they last weeks depending on the severity of the addiction.
Hydrocodone Addiction Treatment
Most are unable to quit using hydrocodone on their own and require the assistance of a treatment facility to successfully do so. The detoxification process will cleanse the body of any chemicals and toxins. During this period the addict will be offered a non-addictive prescription medication to lessen any symptoms of withdrawal and fight off drug cravings. This typically takes 3 to 5 days, Doctors and staff will be there 24-7 to help you through encouragement and medical treatment. Individual and group counseling will help you to learn to control your addiction and live a life of sobriety when leaving the program. Addiction is forever, when leaving you will be strongly encouraged to continue on with a support group to help you with any temptations and avoid relapse. With the assistance of an Hydrocodone Addiction Treatment center you can successfully quit.