Drug Addiction Help
Drug addiction is classified as a disease that causes changes in the structure and function of the brain. It is an uncontrollable urge to use drugs regardless of the harmful consequences it has on the individual's health as well as on their personal relationships, employment and financial status. Drug addiction has the ability to affect a person's self control and ability to make safe decisions. The addict experiences intense impulses to continue to use and take drugs. The changes that drugs put on the brain and the misconception that drugs make it easier to escape daily stress, makes it so difficult for a person who is addicted to stop abusing drugs.
Many do not understand why an individual can't just stop using drugs. It is important to understand that stopping drug abuse is not just a matter of willpower, drug addiction is a disease that impacts the brain severely and often requires the assistance of a treatment center and the support of friends and family to overcome.
Its time for help…
Drug addiction not only affects the addicts life but the lives of those surrounding them. They may experience strains on their relationships, loss of employment, academic failures, financial difficulties…difficulties in every aspect of their lives. Their health may be deteriorating due to the mental and physical strain from chronic drug abuse.
Most wait until they have hit rock bottom or their friends and family pressure them into seeking treatment to make the call for help. Others are simply ready to accept they have a problem and seek help.
Its time for a change! This may be the wake up call you need to show you that it is time for a drastic change in your lifestyle and finally overcome your drug addiction. Denial is always easier than accepting there is a problem but when you are ready to admit that you have a problem there are drug addiction treatment programs that can help you once and for all achieve your goal of sobriety.
We are here for you…
When contacting a drug addiction treatment facility you will receive empathy for your situation. We know how overwhelming, both emotionally and physically, it can be to overcome drug addiction. Chronic drug use affects the way the brain functions, causing drastic changes in the chemical systems and the reward system of the brain. This is why it can be so hard to stop using, the body craves more and more of the drug and withdrawal symptoms can be painful and unbearable.
We can help you through this with a combination of prescription medication and behavioral therapies that will greatly increase your success rate for recovery.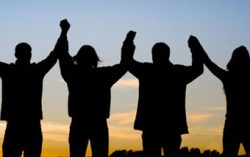 You will be able to go through the detoxification process in a safe and relaxing environment with 24 hour supportive care and the reassurance that the discomfort you are feeling will soon pass. You will be able to work through any emotional and psychological issues you may have as a result of drug addiction.
Friends and Family are welcome to join in the recovery process, they will be a part of your support system when leaving the treatment program. We will help you ask for their forgiveness from all of the unnecessary stress your addiction has caused them and mend your broken relationships. Working through these broken relationships will help you in the recovery process.
The Doctors and staff understand what you are going through and are here to help you regain control of your life. You must remember their is no quick fix for any type of addiction, you will need to continue meeting with your suport groups upon completion of a treatment program. The support group in combination with the support of your friends and family will help you through temptation and prevent relapse. You can successfully stop using drugs with the help of a Drug Addiction Treatment Program.