Dilaudid Addiction
Those addicted to Dilaudid are not alone, prescription drug addiction is a growing problem throughout the United States. In 2009, approximately 5.3 million American reported abusing prescription pain killers. This is not just a problem among adults, 59% of 12th graders said they were given prescription pain killers by a friend or relative to treat pain or for recreational use. Many begin abusing these drugs because they are under the misconception that prescription opioids are safe, in fact they act on the same receptors as heroin making them highly addictive and dangerous.
For most who are dependent on Dilaudid do not intend to become addicted. Most are prescribed the medication to control physical pain, other use the drug for non-medical reasons (recreational use). With in two to three weeks of regular use of Dilaudid the user can begin to develop a physical dependency. Either way the long term use of the drug often results in addiction, requiring the assistance of a treatment facility to quit.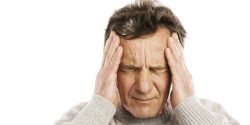 What is Dilaudid?
Dilaudid is the brand name for hydromorphone. It is a very potent centrally-acting analgesic drug of the opioid class that is derived from morphine. Dilaudid is used to relieve moderate to severe pain, as well as being used as a cough suppressant in some medical situations. Dilaudid comes as a tablet and liquid and as an extended release tablet and capsule to take by mouth, as well as a rectal suppository. There are a number of side effects associated with Dilaudid use such as; dizziness, light headedness, drowsiness, nausea, vomiting, constipation, stomach pain, a rash and difficulty urinating. Some may experience difficulty breathing and/or fainting which can be dangerous and medical attention is required immediately.
The Addiction
The body begins to develop a tolerance after long term use of Dilaudid, the users body requires more of the drug to reach the desired effects. In time the body develops a dependence to Dilaudid, unable to feel "good" with out the drug. Often when a user gets to the point of dependence, addiction, they will experience withdrawal symptoms when stopping its use abruptly. These symptoms vary from moderate to severe depending on the addiction. Typically the withdrawal syndrome is as intense as that of morphine but much more severe. The user will experience brief but intense withdrawal symptoms such as; constant shaking, cold sweats, diarrhea, vomiting, muscle pain, body cramps, and insomnia. These symptoms can last up to two weeks, most are unable to withdraw "cold turkey" and require the assistance of non-addictive prescription medications during the detox process in a treatment facility .
The addict
Those who have no reached the point to want help with their addiction may experience health issues as a result of long term Dilaudid abuse, possible kidney and liver damage. Their finances may be a mess due to loss of employment from going to work under the influence. They display drug seeking behaviors such as going to several Doctors seeking a new prescription for the medication, taking larger doses than prescribed to them. Their lives begin to revolve around taking their next dose of Dilaudid just as a heroin addict craves their next hit. The addiction consumes them until the hit rock bottom, at this point most are ready to admit they have a problem and start picking up the peaces to clean up their life and regain control.
Treatment
Most who are dependent on Dilaudid require an inpatient stay at an addiction treatment center. There the addict will go through an assessment process to determine the severity of the addiction. At that point the appropriate treatment plan will be made. The addict will go through the detoxification process to cleanse the body of any chemicals and toxins related to Dilaudid abuse. A non-addictive prescription drug will be given under the direct supervision of a Doctor, this will lessen the effects of withdrawal as well as help control drug cravings. Some have had such intense withdrawal symptoms that they require a medically induced coma to go through the detox process. Group and Individual therapy will help to modify the addicts behavior, to learn how to live again with out drugs. With the assistance of a treatment program sobriety is possible.