Cocaine Addiction
The United States is the largest consumer of Cocaine. Over the course of 10 years cocaine use has increased by about 63%. This highly addictive drug is the second most popular in the US, with over 3.7 million Americans admitting to have used cocaine at some point, according to NHDSA, as well as an approximate 1.5 million people using the drug regularly.
Cocaine is a powdered extract, obtained from the leaves of the cocoa plant. It acts as a central nervous system stimulant. Cocaine is water soluble, it can be dissolved in water then injected, or snorted in powder form into the nose and the water in the nose dissolves the drug and it is absorbed into the blood stream. According to the DEA, cocaine is highly addictive being classified as a Schedule 2 drug. Cocaine addiction is known as a psychological dependency. There are many physical and mental health risks involved in its use, it can cause cardiovascular and brain damage, stroke, heart attack, high blood pressure, and tachycardia. As well as paranoia, psychosis, insomnia, mood swings, panic attacks, cognitive impairment. There can be drastic changes in the users personality such as aggression, compulsive, criminal and erratic behaviors.
Why Cocaine is so addictive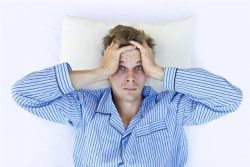 Those abusing the drug do so for the immediate euphoric effects, an increasing sense of energy and alertness, an extremely elevated mood and a feeling of supremacy. Cocaine creates these feelings by causing the release of excessive amounts of chemicals like serotonin and dopamine into the brain. These effects are rather immediate but do not last very long, the effects typically ware off within a half hour to two hours. In order to maintain their high the user must continually take the drug, some go on binges for days on hand. Their bodies begin to develop a tolerance the more the drug is used, requiring larger doses to reach the desired effects. These effects start to become addictive, the user will begin to feel as if they can not function without the drug. When they stop using cocaine abruptly they may experience withdrawal symptoms that are so uncomfortable that they immediately begin using the drug again.
The "Cocine Crash" – Cocaine Withdrawal
When stopping the use of cocaine abruptly the user will experience what is known as the "Cocaine crash". This is an overwhelming craving for another dose of cocaine, the severity of this depends on how much and how long a person has been using cocaine. Other symptoms such as fatigue, depression, restless behavior, anxiety and paranoia can be hard to handle while going through cocaine withdrawal. Many may feel irritable, lashing out at anyone close to them. Binge eating and weight gain is extremely common when withdrawing from cocaine. They may have a lack of motivation and want to sleep their day away. These symptoms can last months, many give into the drug or begin using other substance to help relieve the symptoms, thus leading to another addiction.
Cocaine Addiction Treatment
75% of all people who try cocaine become addicted to the drug. Without help from a cocaine addiction treatment or rehab, only 1 in 4 people are able to quit cocaine on their own. For those ready to make the first step to recovery, a cocaine addiction treatment center can help them successfully overcome their addiction.
When entering into a cocaine addiction program the addict's physical and mental condition is assessed in order to determine the appropriate treatment program. Medical attention will be provided to treat and heal issues related to chronic cocaine abuse. The detoxification process will cleanse the body of toxins and chemicals. Under the supervision of a Doctor, a non-addictive medication will be prescribed to lessen the symptoms of withdrawal and reduce drug cravings. Therapy in both group and individual settings will help get to the cause of addiction as well as providing the addict with the key tools to maintain their sobriety when leaving the program. Addiction doesn't go away, continuing with a support group is extremely important for a recovering cocaine addict. Years into recovery a drug craving can appear and with the help of a support group the addict can avoid a relapse and continue with their sobriety. With the assistance of a treatment program and support group you can successfully quit abusing cocaine once and for all.