Long Island Jewish Medical Center
1600 Central Avenue Far Rockaway, NY, 11691
Facility Details
Chem Dependence Outpatient Rehab
Primary Focus of Provider
SA - Substance abuse treatment services
Services Provided
TX - Substance Abuse Treatment
BU - Buprenorphine used in treatment
Special Programs or Groups Offered
AD - Adolescents
CO - Persons with co-occurring mental and substance abuse disorders
DU - DUI/DWI offenders
CJ - Criminal justice clients
Forms of Payment Accepted
MD - Medicaid
SI - State Financed (other than Medicaid)
MC - Medicare
PI - Private health insurance
SF - Self payment
Payment Assistance Available
PA - Payment assistance (Check with facility for details)
Special Language Services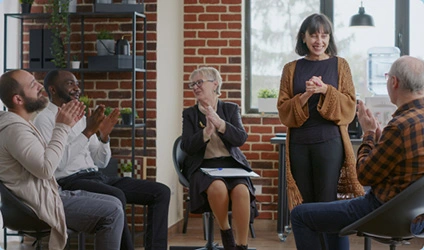 If you or someone you love is experiencing a substance use disorder, help is available.
800-662-HELP (4357)
Who Answers?
Location Details and Hours
Other Facilities Near Far Rockaway
Thumbnail
Name
Address
Treatment
Insurance
Altoona Regional Mental Health and Drug and Alcohol Services
620 Howard Avenue Altoona, PA, 16601
NWIHCS Lincoln VA
600 South 70th Street, Building 2 Lincoln, NE, 68510
Atlantic Recovery Services
4400 Briercrest Street Lakewood, CA, 90713
VA Northern Indiana Healthcare
2121 Lake Avenue Fort Wayne, IN, 46805-5100
San Bernardino Cnty Dept of Behav Hlth
805 East Mountain View Barstow, CA, 92311
New Life Community Services Inc
707 Fair Avenue Santa Cruz, CA, 95060
More Addiction Facilities Near Far Rockaway
View more listings near Far Rockaway or search by the letter of cities in New York.
View More (A)
Find a Rehab Center
Select a state to find options for rehab centers in your area.
Browse By State