Antelope Valley Council on Alcoholism and Drug Dependency
38345 30th Street East, Suite B-2 Palmdale, CA, 93550
Primary Focus of Provider
SA - Substance abuse treatment services
Services Provided
TX - Substance Abuse Treatment
Special Programs or Groups Offered
Forms of Payment Accepted
Special Language Services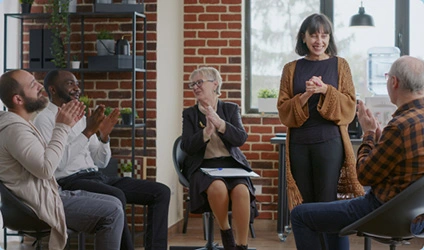 If you or someone you love is experiencing a substance use disorder, help is available.
800-662-HELP (4357)
Who Answers?
Location Details and Hours
Other Facilities Near Palmdale
Thumbnail
Name
Address
Treatment
Insurance
Pennsylvania Counseling Services
128 North George Street York, PA, 17401
Malibu Beach Sober Living
31450 Broad Beach Road Malibu, CA, 90265
Rays of Sonshine
616 North 3rd Street Monroe, LA, 71201
Rosary Hall
2351 East 22nd Street Cleveland, OH, 44115
SAGE Institute
4865 Riverbend Road, Suite 101 Boulder, CO, 80301
Sweetser Affiliate
112 State Street, Suite 3 Augusta, ME, 04330
More Addiction Facilities Near Palmdale
View more listings near Palmdale or search by the letter of cities in California.
View More (A)
Find a Rehab Center
Select a state to find options for rehab centers in your area.
Browse By State