Traveling for Rehab: 5 Pros and Cons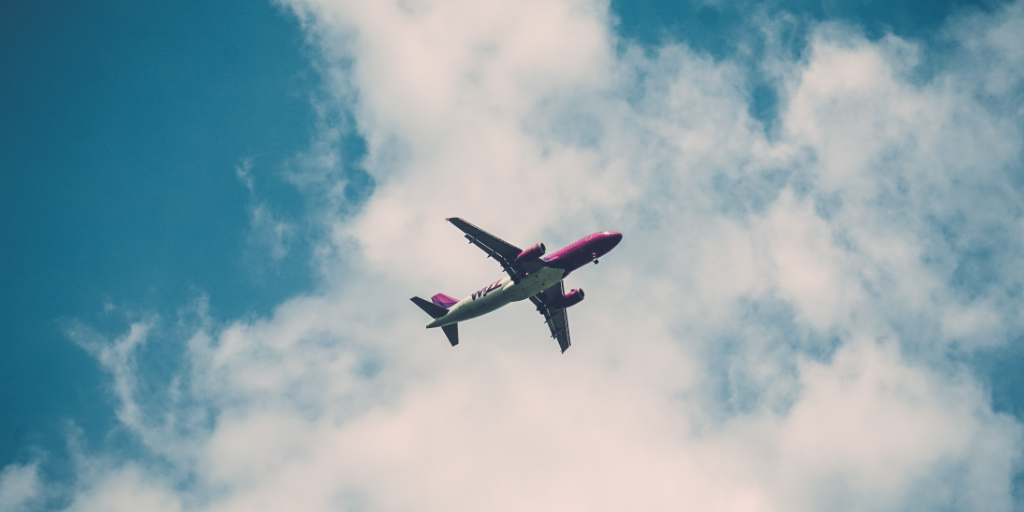 A big step in tackling addiction is seeking professional help. Rehab can significantly improve your chances of long-term recovery. However, there are addiction treatment centers across the country and you may not know if staying put or traveling for rehab is the right choice. 
Each treatment facility is different in terms of the treatments they provide, their approach to recovery, and the resources available.
Perhaps the allure of being in the sunshine might influence your choice of where to go, or maybe you want to stay home to be close to your family.  Whether you stay in-state or go out-of-state for treatment each option has pros and cons, which we've broken down for you.
Checking if You Have the Option of Traveling for Rehab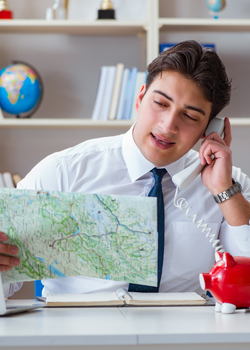 One of the first things to consider when deciding whether to travel for rehab is if out-of-state treatment is available under your insurance plan. Some insurers cover the cost of both in-state and out-of-state options, whereas others may restrict your options to the state in which you live.
If you're using an alternative form of payment, see if your chosen facility takes out-of-state patients and if you'll have access to local aftercare following rehab.
Evaluating the Pros and Cons of Traveling for Rehab
As with any situation, there are pros and cons of traveling for rehab. You may find that going to treatment out-of-state is to your benefit and other times it might make more sense to stay home. Whatever your options, you may want to physically write out the pros and cons for your particular situation. 
That said, we've listed some of the major benefits and negatives of traveling for rehab.
Pro #1. Physical and Emotional Distance from Triggers
Being in a new geographical environment will provide some distance from where you were struggling with addiction. Distance may reduce the risk of relapse because there are fewer temptations and situational stressors, such as home, work, and relationships.
Pro #2. Fewer Temptations to Leave Treatment Early
You may be unfamiliar with your surroundings and not have anyone to call who you would use substances with. Having to get on a plane to leave may be more of a deterrent than only needing to call an Uber to leave treatment and return home. 
This may be an important safeguard because voluntary discharge may disqualify you from re-enrolling in treatment with the same organization and invalidate your insurance coverage.
Pro #3. A Tangible New Beginning
Going out-of-state for rehab signifies a new beginning with your recovery journey and may have more of a lasting impact. Traveling for rehab also gives you the opportunity to have the adventure of visiting a new place while healing.
Paying out-of-pocket or paying for additional expenses of traveling for rehab may create more commitment as you invest in yourself.
Pro #4. Treatment Access
You may have found treatment in your home state to be ineffective as it was based on a modality that didn't work for you, or wasn't culturally relevant. Treatment in a different state may have more holistic treatment options that are more appropriate.
Pro #5. Confidentiality and a New Sense of Self 
Traveling for treatment may provide more assurance of anonymity because you will be less likely to bump into people you know, employers will be less likely to find out, and you're less likely to face any social or professional stigma — which is a major barrier to treatment.
Being away from home provides you with the opportunity to find recovery on your own and rediscover who you are without being dependent on others.
Con #1. Expense
The costs of traveling, which are not covered by insurance, and treatment at a long-distance or out-of-state rehab may be higher, especially if treatment is not fully covered under your insurance plan.
Con #2. Lack of Social Support
Unless your family is also able to travel for visits and family counseling sessions, you will not see them while in rehab. This may affect your experience.
Con #3. Disorientation
You may feel disoriented being in a new area and exploring sobriety at the same time, which can lead to feelings of loneliness and even depression. If you've never been out of your hometown, traveling for rehab may be taking on too much at once.
Con #4. Losing Access to Local Resources
While traveling can give you access to treatment, it could also mean you are passing up quality treatments offered in your area.
Con #5. Poor Long-Term Options
Traveling for rehab has the possibility of complicating aftercare because you won't have the same recovery support structure at home that you developed in rehab, and you'll have left the relationships that you developed with other sober people. Meaning, you'll have to start over in developing new relationships.
One way to mitigate this is to have your care team at home coordinate with your care team in rehab or to choose a facility with a branch in your local area.
How to Decide If You Should Travel for Rehab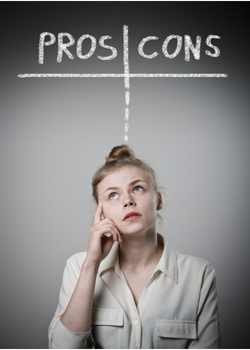 Treatment  is an individualized process and works best when it suits your individual needs.
You may find the following questions helpful:
Is this treatment facility accredited by the Joint Commission — the highest quality standard for treatment centers — and are the professionals licensed and accredited?
Do they have medical staff employed at the facility or are they agency staff? Is a medical member of staff always at the facility and are they equipped and experienced to deal with emergencies?
Do I have an underlying medical condition and/or mental health disorder and if so, will this treatment program be able to meet those needs?
Would I prefer a 12-step model or something more holistic? What are the important parts of the recovery that I want? Does that include exercise, yoga, meditation, or prayer and group therapy?
Making that list requires a lot of honesty and self-appraisal and when we're still using substances, or having a difficult time, it may be difficult to really know what is right. 
The only way to determine if traveling for rehab is right for you is to make a list of pros and cons and speak to a treatment specialist. 
You may not necessarily know the risks associated with your substance use disorder. That's why an addiction professional may be able to offer a more objective insight, as they will take a comprehensive history so that they'll be able to determine the level of care that you need. 
Addiction treatment professionals also have more knowledge about the scope of treatment services across the country and propose solutions that you may have not thought of or be aware of. 
Ready to talk to a treatment specialist? Contact us today at 800-743-5860 (
Who Answers?) to learn about treatment programs for drug and alcohol addiction.