Native Americans Targeted in North Dakota Drug Trafficking Ring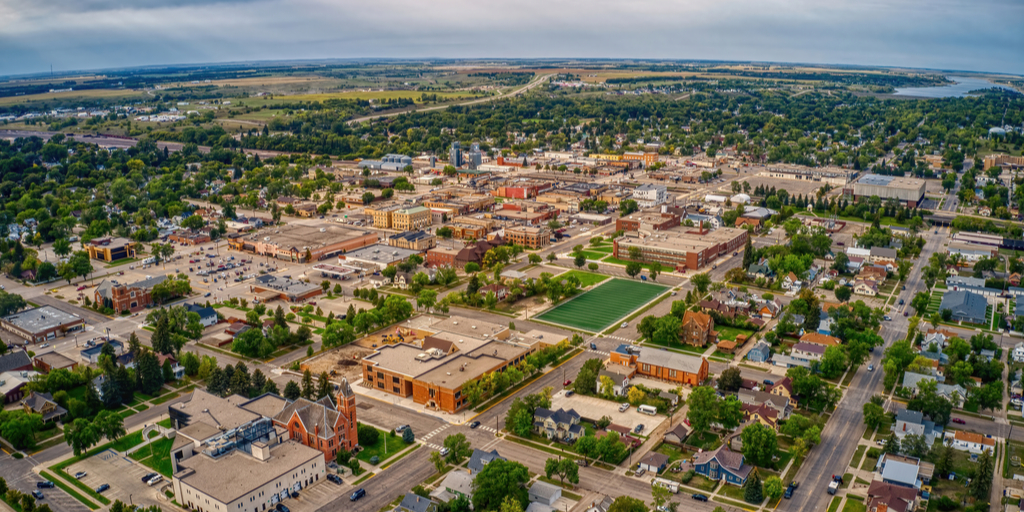 A million acres of open green plains. Roaming cattle. Golden wheat fields. And over 5,600 members of the MHA Nation, which includes members of Mandan, Hidatsa, and Arikara Tribes, known as the Three Affiliated Tribes..
Some see beauty, nature, and a people rich with culture and community. For Michigan drug dealers, all they saw was an area ripe for drug trafficking.
Why Target North Dakota's Native Americans?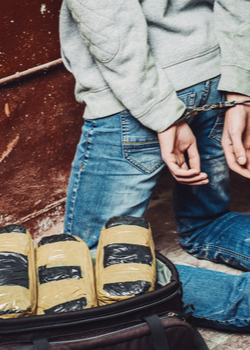 The tribal area of North Dakota that includes Fort Berthold is also home to an oil boom that provided its locals with a great deal of money to spend. That alone made the area appealing for Detroit's drug dealers.
But when you factor in a convenient truth that the Motor City drug dealers from Michigan are able to easily blend in with the workers brought into town to help with the oil extraction, it created a perfect opportunity. Sure, it's a 19-hour drive from Detroit, but the traffickers have found it well worth the effort and the mileage.
These days, life on  the reservation is great for the drug dealers. Compared to life in Detroit, they encounter fewer police, less competition, and much less danger. (Detroit has seen as many as 13 shootings in one night).
Setting Up a New Drug Trafficking Pipeline
This fiasco started more than a decade ago. Detroit traffickers began setting up a drug pipeline to target the area. (Now they have hubs in Bismarck, Williston, and Minot.)
Part of their scheme targeted the Native American women. Detroit traffickers would date local Native women, quickly move in with them, and create ties within the community. Then they'd exploit those connections, convincing the Native people to sell drugs and hand all the money back to the dealers.
"It's all about product and money," said MHA Drug Enforcement special agent Dawn White. She considers these actions "a very personal betrayal against the close knit-community."
Now a steady stream of counterfeit pills flow into the Fort Berthold Indian Reservation area, courtesy of Detroit and its suburbs. The pills are disguised as prescription painkillers, but they're actually fentanyl, a deadly opioid that is 100 times stronger than morphine. In fact, fentanyl is now associated with most overdose deaths in the U.S. and it's responsible for America's record-breaking spike in overdose fatalities.
According to the DEA, these drug dealers get heir fentanyl directly from the Mexican cartel. They can't pinpoint which cartel is supplying the substances that end up in North Dakota, but most of the fentanyl coming into the U.S. is supplied by two cartels: Sinaloa and Cártel Jalisco Nueva Generación. Each has an army of followers around the globe that far outnumbers DEA agents. And both have hubs in Detroit.
Without fail, the reservation pipeline brings in millions of dollars of drug money for the cartels each year.
Deadly Drug Trafficking Numbers
In 2018, the DEA intercepted 1,541 fake pills across the state. In 2020, that number grew to more than 16,000 pills.
In Fort Berthold alone, 108 people suffered fatal overdoses in 2020. In Bismarck that same year, 74 people overdosed. Eight died. And by mid-2021, Bismarck saw over 80 overdoses – 10 of them fatal.
Tribal leaders have created their own version of the DEA.  Known as the Division of Drug Enforcement, the agency is based on the Fort Berthold Indian Reservation.
Fighting Back Against the Mexican Cartels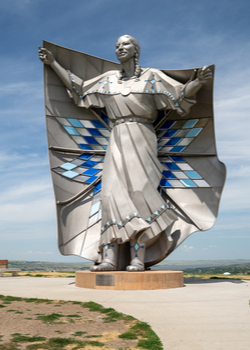 The flow of illicit drugs and number of locals struggling with addiction have devastated Native communities and families. But those communities are now fighting back against drug trafficking.
Since the reservation crosses six counties, local sheriffs, tribal police, and the DEA are coordinating efforts to stop the influx.
A team of six special agents with police and military backgrounds work together to intercept drug shipments and root out traffickers. They also have a team of six canine handlers and eight dogs to sniff out drugs and other criminal activities.
The Tribal Business Council voted to banish suspected drug traffickers. If police find that someone is guilty of bringing drugs onto the reservation, they are  immediately banished. Their names and photos are posted on tribal websites and social media.
Additional cleanup efforts go beyond law enforcement…
Recovery Resources in the Community
The tribe has also strengthened its recovery resources in the community. They built a residential treatment center and transitional living facility in Bismarck in 2018. By 2020, the center had treated 185 Native Americans – and it continues to expand its efforts.
The center, Good Road, integrates the tribe's Native culture and customs into their treatment program. They offer classes on Native American traditions, such as sewing quilts and skirts, and making drums from elk and deer hides. The center also incorporates tribal meditation customs.
This aligns with recommendations that health officials and addiction specialists have been making for years: to address patients' cultural histories and experiences in treatment. Experts note that reconnecting with culture and identity can bolster lasting recovery in the Native American community and beyond.
"With recovery, clients seem to have a lot of internal turmoil," explains Dr. Joy Froelich, Good Road's director. "We're hoping bringing some culture can help them be more comfortable in finding who they are and where they need to go from here."
When the clinician strives to understand a patient's differing background, experts call this a model of "cultural humility."
They have seen great success treating patients in Northern Mexico by incorporating their own Native customs and traditions. In fact, in speaking of cultural humility, Dr. Gina Perez-Baron, a board-certified family physician of Apache and Mexican descent, says she "saw career criminals blossom into community leaders and family men."
"This is where I'm supposed to be. My ancestors are dancing with me," said Jazz, a tribal member who is in recovery and now mentors others at the center.
If you or someone you love is experiencing a substance use disorder, help is available. Call 800-743-5860 (
Who Answers?) today to speak with a treatment specialist.